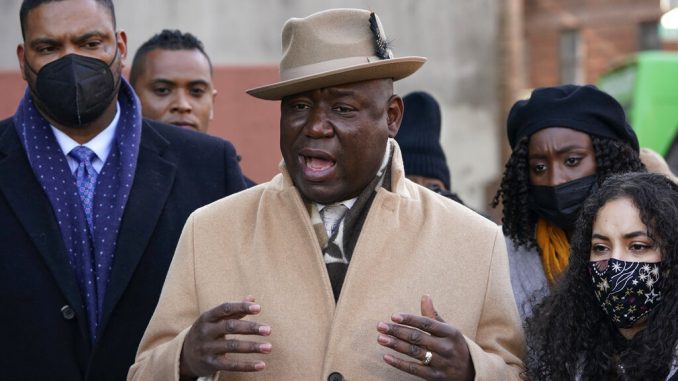 OAN Newsroom
UPDATED 7:18 AM PT – Thursday, February 10, 2022
Victims and survivors of last month's deadly Bronx apartment blaze filed multiple lawsuits against the building's owners.
Attorney Benjamin Crump filed five lawsuits on behalf of victims and survivors of last months deadly high rise fire in the that claimed the lives of 17 people, including eight children. The civil rights attorney alleges several safety violations throughout the Bronx apartment building resulted in the wrongful deaths.
"You all will see all the violations, the code violations, that were not followed and the reason we have the safety rules is because it is foreseeable that if we don't follow the safety rules people die," Crump stated. "People like our 2-year-old client, our 3-year-old client. The fact that windows couldn't open up and the smoke couldn't escape, there were no proper egress in this building where people can escape."
Many victims of the deadly Bronx fire were just beginning their lives when the catastrophic tragedy STOLE their futures! We HAVE to prevent this kind of horrific situation from happening again, and that starts with a lawsuit to hold those responsible accountable! pic.twitter.com/BxpNe3l47R

— Ben Crump (@AttorneyCrump) February 9, 2022
This comes just a week after officials determined the January 9 blaze erupted from a faulty electric space heater. While the damage to the building was not extensive, the thick smoke trapped and killed residents attempting to flee.
The Bronx Park Phase 3 Preservation, the Bronx Phase 3 Housing Company and others were named as defendants. Monetary damages being sought have yet to be determined. However, when asked for an estimate amount, the attorney said all they are seeking is equal justice.