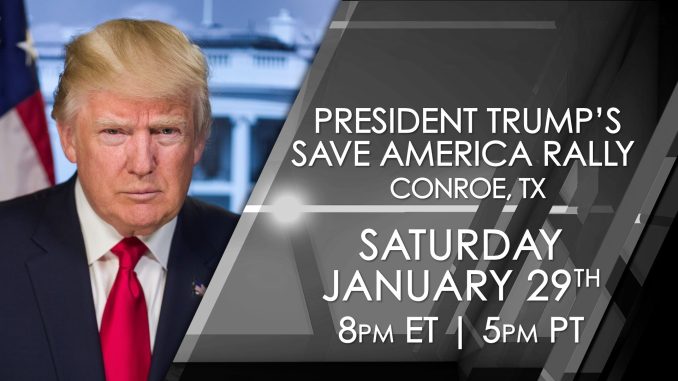 Donald Trump is set to travel to Texas where he will hold a campaign-style 'Save America' rally. The 45th president will be speaking at an event in Conroe on Saturday to highlight GOP candidates he has endorsed in the midterms.
Several speakers are expected to appear from Texas Attorney General Ken Paxton to state Governor Greg Abbott. Others special guests include state GOP Sen. Dawn Buckingham, Texas GOP Chairman Matt Rinaldi, Agriculture Commissioner Sid Miller, Montgomery County Judge Mark Keough, and Gonzales Mayor Connie Kacir.
In a statement, Trump touted his rallies success, saying they are bigger than ever before. One America News will provide full coverage of Trump's event Saturday, January 29 starting at 8pm ET / 5pm PT.