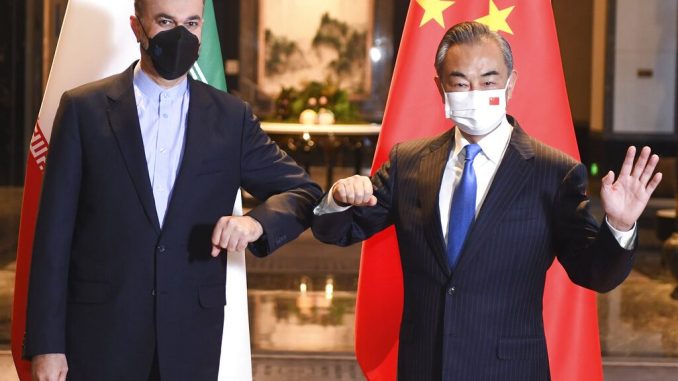 OAN Newsroom
UPDATED 10:00 AM PT – Monday, January 17, 2022
Mainland China reaffirmed what it called "an alliance" with Iran just days after its Ayatollah threatened to kill the 45th U.S. president. This occurred as the Iranian foreign minister visited China in recent days for a series of high-level meetings.
During those talks, Chinese State Councilor Wang Yi blamed the U.S. for the failure of the 2015 nuclear deal, adding China also opposes American sanctions against Iran. Meanwhile, Joe Biden's diplomats are still hoping to strike a deal with Iran.
"What we've been working to do is rebuild those relationships, our partnerships with countries around the world, get back to the table so we can have that increased capacity and ability to see what is happening with the program," said White House Press Secretary Jen Psaki. "But right now, the negotiations are ongoing and we're, of course, eager to see the diplomatic path move forward." 
… in the beautiful city of Wuxi, Jiangu Province, over a wide variety of topics ranging from the Comprehensive Partnership Program to consultations on the Vienna talks.

— Iran Foreign Ministry 🇮🇷 (@IRIMFA_EN) January 14, 2022
Chinese and Iranian officials reportedly expressed commitment to building a bilateral alliance.