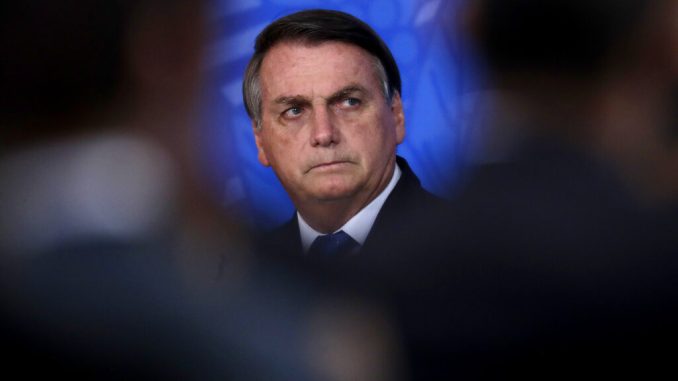 OAN Newsroom
UPDATED 9:10 AM PT – Friday, January 7, 2022
Brazilian President Jair Bolsonaro blasted the move to vaccinate children. On Thursday, he criticized Brazil's health minister's plan to inoculate kids aged five to 11.
In an interview with the president, who is open about not being vaccinated himself, he said his 11-year-old daughter would not be vaccinated due to unknown side effects.
Bolsonaro also said if the government truly cared about people's health, they would be worried about other diseases. He stressed the vaccination would not be mandated.
"The vaccine doesn't guarantee you can't get the virus, the vaccine doesn't guarantee you can get the virus," Bolsonaro stated. "Just as it doesn't say anything about whether you're safe from dying or not. Last year, we had a Brazilian singer who died after getting a second dose of Coronavac (vaccine)."
Brazil's Bolsonaro knocks vaccines for kids, criticizes health regulator – Reuters Canada https://t.co/UU61TDZ7qw pic.twitter.com/haKM65YkWT

— Noah Ross (@drnoahross) January 7, 2022
The country's Ministry of Health announced 20 million Pfizer pediatric vaccines will be distributed by the end of the month.