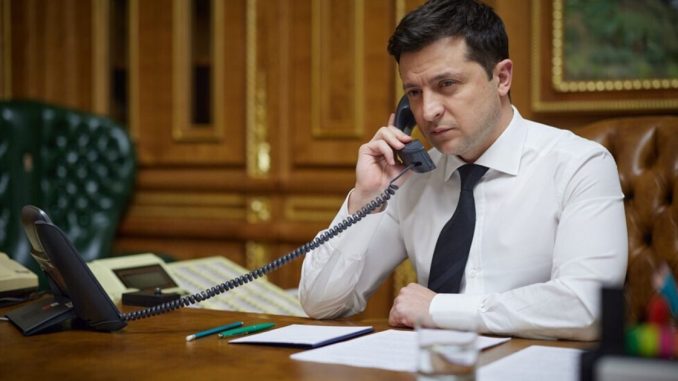 OAN Newsroom
UPDATED 9:02 AM PT – Monday, January 3, 2022
Joe Biden has continued to discuss a possible Russian invasion in his talks with Ukrainian President Volodymyr Zelensky. The White House released a statement Sunday, confirming Biden spoke with Zelensky earlier in the day and reassured Ukraine of U.S. support if Russia were to invade.
Biden also promised Ukraine support by NATO and the OSCE. This comes as the White House, European allies and congressional lawmakers have expressed concerns over a possible Russian invasion of Ukraine.
"I think that it would require enormous sanctions on Russia to deter what appears to be a very likely Russian invasion of Ukraine again," said Rep. Adam Schiff (D-Calif.). "And I think our allies need to be solidly on board with it. Russia needs to understand we are united in this."
Grateful to have a White House standing shoulder-to-shoulder with our democratic ally, Ukraine,

And standing up to Putin.

We must carry the mantle of championing democracy — both at home and abroad. https://t.co/qjDQM70C51

— Adam Schiff (@RepAdamSchiff) January 2, 2022
However, Moscow has denied reports of a potential invasion. Russian officials are demanding NATO personnel be withdrawn from Ukraine and they are asking the U.S. to halt NATO expansion in Eastern Europe.