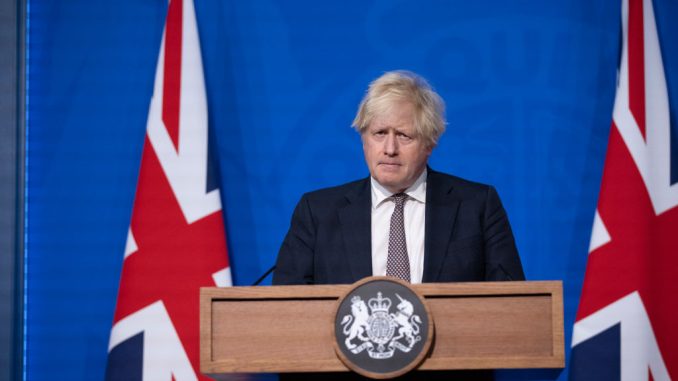 OAN Newsroom
UPDATED 8:12 AM PT – Tuesday, December 21, 2021
British Prime Minister Boris Johnson warns more lockdowns may be on the horizon for the United Kingdom. Johnson made the remarks during an interview on Monday.
"I've got to say to the British public and I've got to say to everybody, we will not exclude going further if we have to, to do things to protect the public," he stated.
The prime minister believes additional measures may be necessary to contain the spread of the Omicron variant.
Although he acknowledged many industries may suffer from from COVID restrictions, Johnson says the measures are for the greater good.
"That has had consequences for some parts of our economy, and some parts of the hospitality sector," he continued ".And you know, I, of course, I in many ways, I regret that. But if it can help to get down the R, get down the the way that the disease is multiplying, that can be very helpful to us and and to the country."
Johnson stressed vaccinations and restrictions are the only way to beat the new variant despite data showing vaccines are less effective against Omicron than previous strains.