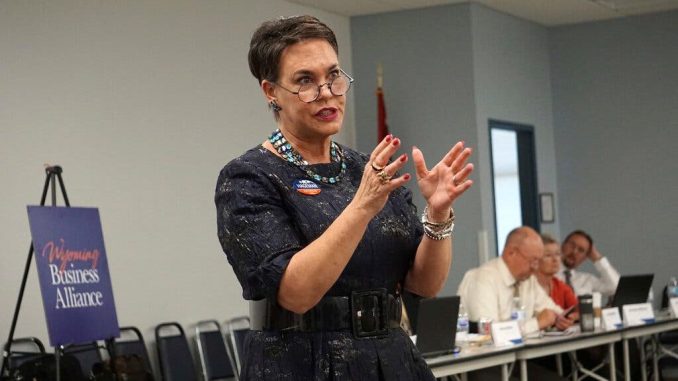 OAN Newsroom
UPDATED 8:34 AM PT – Monday, December 20, 2021
The fight to represent Wyoming in the House of Representatives is heating up. While speaking to Breitbart News over the weekend, Republican candidate Harriet Hageman slammed current GOP Rep. Liz Cheney.
Hageman said that Cheney has been working with people like California Democrat Adam Schiff who falsify evidence against Republicans. The challenger believes that Cheney's entire focus is on January 6 and fighting with the 45th President Donald Trump to the detriment of the people of Wyoming.
"They are livid at the fact she is not representing the people of Wyoming, but she is using our state to continue her war with President Trump," Hageman asserted. "And continuing her efforts to deflect from the failures of the Biden administration and the radical (Nancy) Pelosi activities and what is going on on January 6. This is a witch hunt."
Wyomingites are uniting behind my campaign because I am the Trump endorsed, America First Candidate. This is our chance to pursue the America First Agenda and Fight For Our Country. Join us!>>> https://t.co/ScJuJHW9u4 pic.twitter.com/W69TxjO45A

— Harriet Hageman (@HagemanforWY) November 3, 2021
The Republican candidate said the committee should be abolished entirely. Meanwhile, Trump is expected to visit Wyoming for the first time to hold a rally for Hageman and slam Cheney for bedding with Democrats.