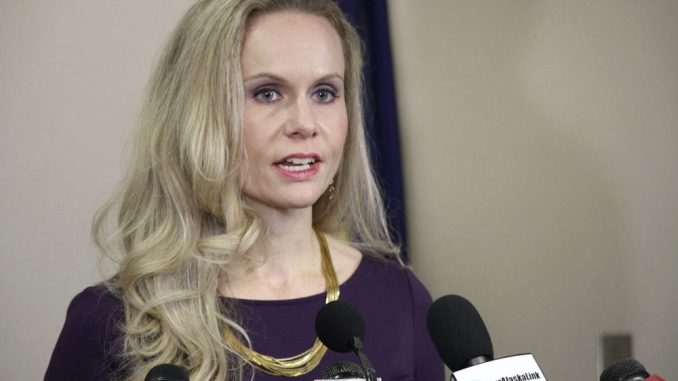 OAN Newsroom
UPDATED 1:56 PM PT – Monday, December 20, 2021
Alaska Senate candidate Kelly Tshibaka slams rival Lisa Murkowski and GOP Senate leader Mitch McConnell. In an interview with Breitbart over the weekend, the candidate said that McConnell may as well be a Democrat since he is pushing Joe Biden's agenda.
Tshibaka said that most politicians from both parties have no sense of caring for average people, but just continuing their own power. She declared the Biden agenda and those like McConnell and Murkowski who she says promote it to be anti-Alaska and claims that Alaskans can see through it.
"Joe Biden has pursued an anti-Alaska agenda since the time he took office." stated Tshibaka. "On day one, he began his assault on Alaska, on our workers, on our economy, on our environment. And the only way he's been able to pursue his….radical agenda is with the help of enablers in Congress like Mitch McConnell and Lisa Murkowski."
Tshibaka has been endorsed by the 45th president for the office and is polling ahead of Murkowski in first round counting for the ranked choice ballot.