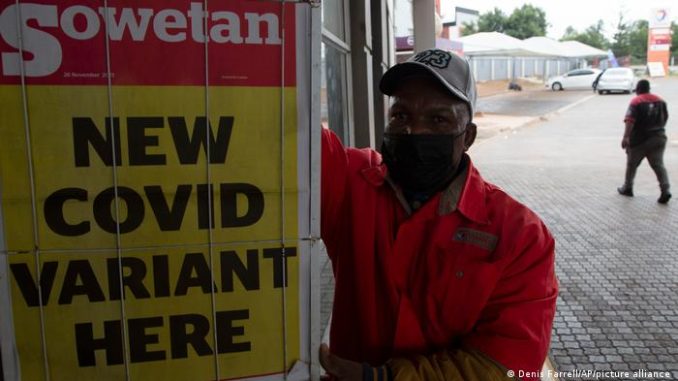 OAN Newsroom
UPDATED 8:16 AM PT – Monday, December 13, 2021
A top virologist is criticizing Joe Biden's travel ban on South Africa, while suggesting it has nothing to do with stopping the Omicron variant. Dr. Tulio De Oliveira said in an interview Sunday that travel bans discourage international cooperation, in turn, making it harder to battle COVID-19.
"Not only travel bans do not work, but they also will discourage scientists like us that have been brave enough to identify a variant that has emerged," he stated.
Last month, Biden banned travel from eight countries in Southern Africa, which officials said was a political decision not based in science. Dr. De Oliveira explained that Omicron does not appear to cause severe illness.
"But these numbers are being decreased as this variant starts spreading in the older population," he explained. "…But one thing that we see is that the younger population presenting to the hospital is decreasing over time, especially in the last few days."
Paper and call for speed, transparency, and consistency on reporting results to support better global responses to newly emergent variants at @ScienceMagazine – https://t.co/LdhL7S63Hl

— Tulio de Oliveira (@Tuliodna) December 9, 2021
De Oliveira also said there is not enough data to support any alarmist claims about Omicron and an increase in new infections does not justify any new restrictions.