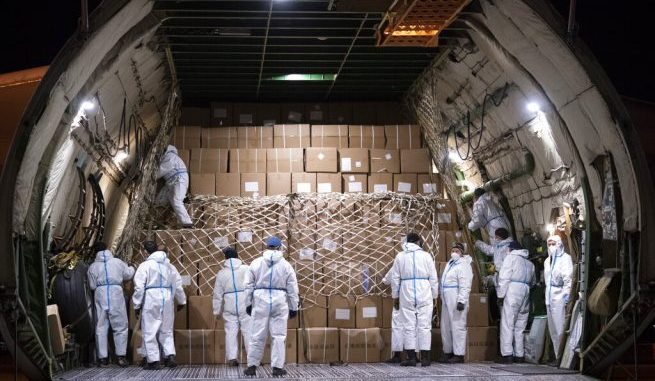 OAN Newsroom
UPDATED 12:51 PM PT — Monday, May 4, 2020
According to U.S. officials, China withheld critical information regarding the coronavirus outbreak in order to give itself time to hoard medical supplies.
Reports Monday cited Department of Homeland Security intelligence documents, which stated Chinese leaders "intentionally concealed the severity" of the pandemic in early January.
This followed comments by Secretary of State Mike Pompeo Sunday who confirmed China did "all that it could" to make sure the world didn't learn about the pandemic "in a timely fashion."
"This is an enormous crisis created by the fact that the Chinese Communist Party reverted to form, reverted to the kinds of disinformation, the kinds of concealment that authoritarian regimes do," said the State Department chief.
According to the analysis, while China was concealing the extent of the virus, it was simultaneously increasing imports and decreasing exports of vital medical supplies.
The report said Chinese officials tried to cover this up by "denying there were export restrictions, and obfuscating and delaying provision of its trade data." China then went on to order medical supplies abroad, noting imports of face masks, gloves and surgical gowns "increased sharply."
White House trade advisor Peter Navarro made similar accusations in mid-April. He said for six weeks China used its influence at the World Health Organization to hide the nature of the coronavirus, while buying up the world's supply of medical equipment.
Pompeo also noted that the U.S. still hasn't been granted the access it needs in order to effectively fight the pandemic.
"We tried to get a team in there, the World Health Organization tried to get a team in there and they have failed," he explained. "No one's been allowed to go to this lab or any of the other laboratories; there are many labs inside of China."
The secretary went on to stress that "this is an ongoing threat, an ongoing pandemic, and the Chinese Communist Party continues to block access to the western world."