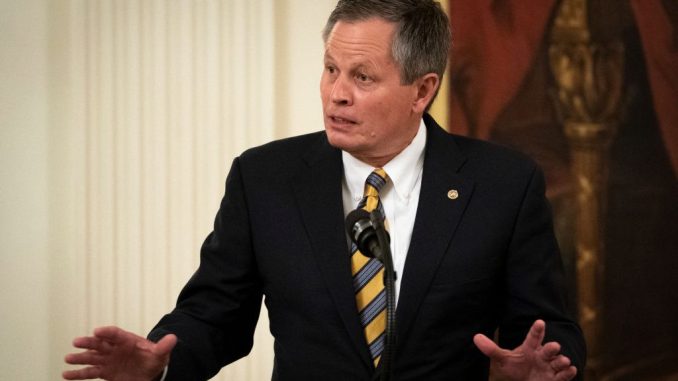 OAN Newsroom
UPDATED 11:25 AM PT – Friday, December 10, 2021
A group of Republican senators are standing up to Joe Biden's proposed COVID-19 vaccine mandate for truck drivers.
In a letter to Biden, 12 GOP senators, led by Montana Sen. Steve Daines, warned the mandate would make the supply chain crisis worse at the U.S.-Canada border. The senators pointed out that truck drivers are essential workers and any mandate would hinder the transportation of goods between Canada and the U.S.
They urged Biden to discuss his proposal with Canadian officials and to come up with a plan that doesn't include a vaccine mandate. The American Trucking Associations' president has also spoken out against the mandate, saying it would cause truckers to leave the job.
"In our sample survey of our fleets, it came back as 37 percent of our drivers said not only no, but hell no," said Chris Spear, CEO of the American Trucking Associations. "Now, let's just take a conservative number. Let's just say 3.7 percent, not 37 percent, were to actually leave rather than get the vaccine. That'd be catastrophic. We're already short 80,000 and that's going to inflate it to a quarter-million. So, for us, we've tried to be very clear with the administration that if you do this, I understand the logic behind it, but if you do this, these are the consequences."
I'm glad to see the Senate pass my effort with @SenatorBraun to strike down @JoeBiden's vaccine mandate on private businesses.

I will not stop fighting until ALL of Biden's mandates are reversed.

— Steve Daines (@SteveDaines) December 9, 2021
In a separate statement, Daines said Biden imposing a mandate for essential American workers trying to cross the northern border while not imposing any mandate for illegal immigrants crossing the southern border, is hypocritical. He went on to say Biden needs to stop putting illegal immigrants over American workers.