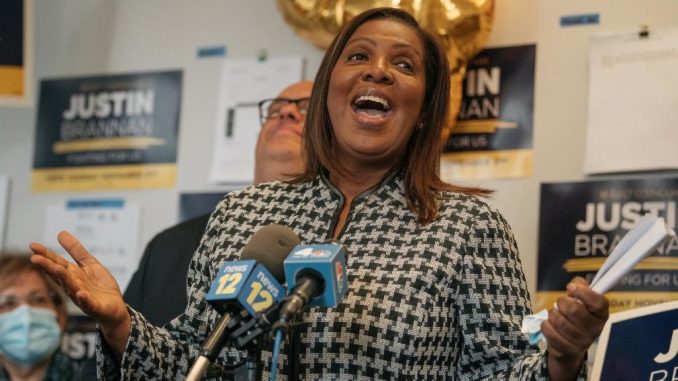 OAN Newsroom
UPDATED 3:23 PM PT – Thursday, December 9, 2021
New York Attorney General Letitia James has dropped her bid for governor less than two months after announcing her campaign. She said her plan is to instead run for re-election as attorney general.
James confirmed the move on Thursday, saying she must continue her work as attorney general and "finish the job." She cited several important investigations and cases underway.
I have come to the conclusion that I must continue my work as attorney general.

There are a number of important investigations and cases that are underway, and I intend to finish the job.

I am running for re-election to complete the work New Yorkers elected me to do.

— Tish James (@TishJames) December 9, 2021
The move comes as current Gov. Kathy Hochul (D-N.Y.) leads by double-digits in recent polling. Hochul took over as governor after following Andrew Cuomo's multiple scandals.
"She [James] let me know her intention was to remain doing the critically important work that she has undertaken in the attorney general's office," said Hochul. "All I can say is that I respect her tremendously, always have. I support her re-election."
In the meantime, New York City Mayor Bill de Blasio (D) has also filed initial paperwork to run for governor.