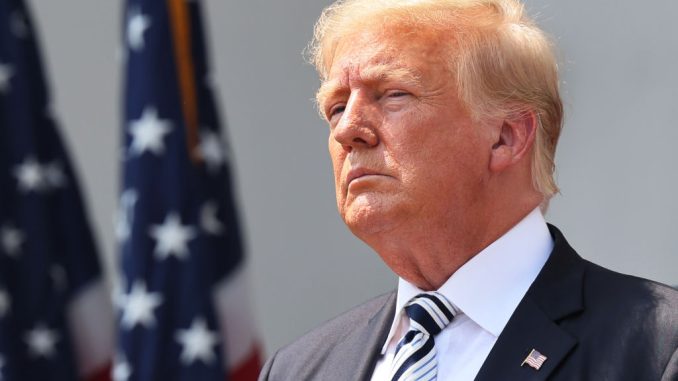 OAN Newsroom
UPDATED 10:18 AM PT – Friday, December 3, 2021
According to the 45th president, the current administration is to blame for the surge in crimes throughout the country. During an interview Thursday, Donald Trump said America is being destroyed by Joe Biden's White House while citing the recent uptick in smash-and-grab robberies.
Trump noted, police are unable to do their jobs because people don't respect law enforcement and are not afraid to commit crimes. Additionally, he called out the mainstream media for not reporting on crime in cities like San Francisco and Chicago.
Trump then emphasized the Biden administration has rendered law enforcement powerless. He reiterated the necessity for police to be able to do their job.
"When you have hoards of people running in, kids mostly, running in and stealing, robbing stores where drug chains are closing all their stores in different cities because they can't keep them open," Trump told reporters. "We just don't have law enforcement, we're not allowed to have law enforcement. Our country is being destroyed. It should never be allowed to happen. Police have to be given their power back."
"We have a group of people that are destroying our Country and, perhaps, knowingly destroying our Country." pic.twitter.com/YAEDgUwSyw

— Liz Harrington (@realLizUSA) December 2, 2021
The 45th president went on to say the surge in crimes should have never been allowed to happen.