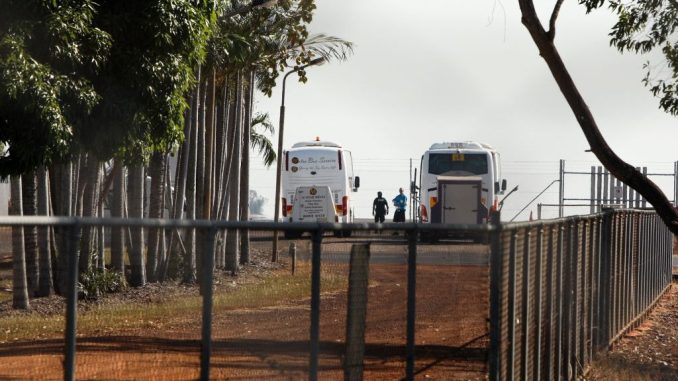 OAN Newsroom
UPDATED 3:50 PM PT – Thursday, December 2, 2021
An Australian man has been arrested after a large-scale manhunt ensued following his escape from a COVID quarantine camp.
Reports on Thursday found the 27-year-old man escaped from a COVID camp in Australia's Northern Territory last Friday, after testing negative for the virus a day prior. The man jumped the fence and went to the city of Darwin before being arrested on Wednesday. This comes despite posing no risk of COVID spread.
Separately, a group of teenagers also escaped from the same camp after testing negative for the virus. They were also arrested.
Meanwhile, critics have said Australia's quarantine camps are a violation of human rights.
"It's horrible, it's a horrible feeling. It's inhumane what they're doing," said former detainee, Hayley Hodgson. "As I said, you're in a box. Your mind's just going. You feel like you've done something wrong when you haven't."
Quarantine camp inmates are required to stay inside for two weeks and they face a $5,000 fine if they refuse the "voluntary" isolation.
Meanwhile, in Australia. Quarantine camps. They are so far down the rabbit hole now. pic.twitter.com/nrZnIc9cV6

— James Melville (@JamesMelville) September 7, 2021