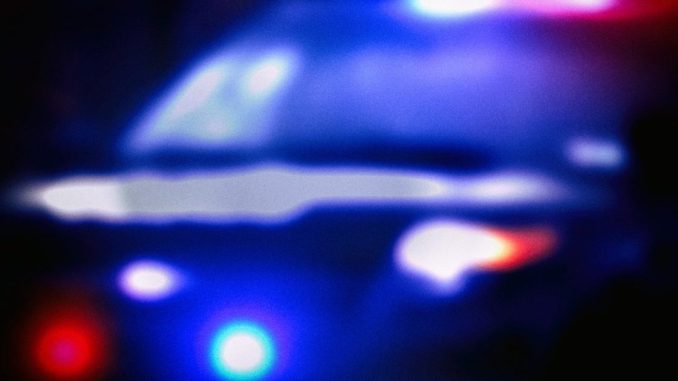 OAN Newsroom
UPDATED 4:42 PM PT – Wednesday, December 1, 2021
A quiet suburban neighborhood in Georgia was lit up with gunfire Tuesday night, killing four people including a police officer in a shootout.
Clayton County police officers arrived on scene for a domestic disturbance call Tuesday night to find a 12-year-old boy shot in the face and a woman lying face down in the front yard. Officers began to render aid when the suspect began firing at them from an unknown location.
"Upon making contact at the front of the residence, they were immediately engaged by a male suspect who was armed with a handgun and fired upon them. Those officers were able to take cover for their own safety," said Chief Kevin Roberts of the Clayton County Police Department.
The suspect was spotted running to the rear of the house, where he was confronted by SWAT team members. Authorities confirmed that Field Training Officer Henry Laxson was killed and SWAT Officer Alex Chandler was shot in the hand.
Georgia police officer among 4 dead in bloodbath that also left boy, 12, shot in the face
🇺🇸RIP Officer Henry Laxson, Clayton County PD, GA
EOW 11-30-2021💙https://t.co/MGSwpnqWtR@ClaytonCountyPD#BackTheBlue #ThinBlueLine #dog #K9 #police #military #MWD #WaronDrugs #LivePD pic.twitter.com/nIqCTb81zQ

— Tactical Dog (@TacticalDogLive) December 1, 2021
"I heard like a set of gunshots and then probably maybe like a couple of minutes later I heard like…it was like a shootout type of gunshot fire," said witness Carrington Green.
The suspect was killed during an exchange of gunfire with officers. A second female victim was also found dead inside the residence.
In the meantime, the 12-year-old boy was transported to the hospital in critical condition.
Officer Laxson is the third North Georgia Police officer killed in the line of duty since November.