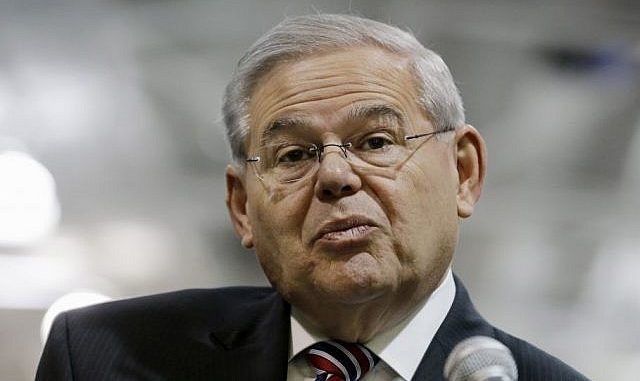 OAN Newsroom
UPDATED 8:57 AM PT – Wednesday, December 1, 2021
A top Senate Democrat is taking aim at the U.S. State Department for its move to take far-left Colombian militant group FARC off the list of terrorist organizations. During a hearing Tuesday, Sen. Bob Menendez (R-N.J.) grilled U.S. Assistant Secretary of State for Western Hemisphere Affairs, Brian Nichols on the matter.
Menendez, who chairs the Senate Committee on Foreign Relations, took issue with the fact that the Biden administration did not contact Congress to discuss delisting the organization. Instead, the New Jersey Democrat lamented he and his colleagues were told of the move from outside reports.
"That is not what I consider consultation and the lack of getting that type of consultation creates problems, so I hope we don't relive it again," stated the senator.
FARC has been linked to mass killings, kidnappings and displacement of millions of Colombians who they deemed political dissidents since the 1960s. Several Republican lawmakers such as Sen. Ted Cruz (R-Texas) have pushed back on the groups delisting.
"Biden has delisted FARC as a terrorist organization," noted the Texas senator. "This is exactly the appeasement he showed when he delisted the Iran-controlled Houthis, which led to violence and catastrophe. The same thing will happen with the FARC.
Florida Gov. Ron DeSantis (R) also chimed in while taking to Twitter promptly after the Biden administration's decision.
Joe Biden's decision to legitimize the Marxist terror group FARC paves the way for Castrochavismo in Colombia and is a slap in the face to Colombian-Americans.

— Ron DeSantis (@GovRonDeSantis) November 24, 2021
In 2016, FARC leaders and the Colombian government agreed to a ceasefire and have both been reportedly keeping their ends of the peace deal. The State Department's move Tuesday commemorates the fifth anniversary of the agreement.