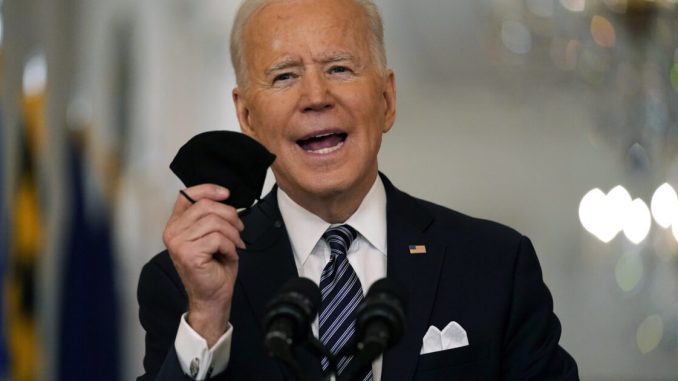 OAN Newsroom
UPDATED 1:18 PM PT – Monday, November 29, 2021
White House Press Secretary Jen Psaki recently deflected when asked about Joe Biden's repeated violations of his own COVID mandates.
During Monday's press briefing, she was asked about Biden's behaviors after he was caught shopping maskless, pulling down his mask to speak with reporters and even coughing into his own hand. Psaki said she was not really aware of those events.
.@pdoocy: We saw the president shopping indoors on Saturday behind glass that says face covering required, but his face was uncovered.

Psaki: I don't know the particulars of that moment. pic.twitter.com/GBO4dvpvnp

— MRCTV (@mrctv) November 29, 2021
This comes amid allegations of hypocrisy after Biden on Monday ordered all Americans to wear face masks indoors.
"And as additional protections, please wear your mask when you're indoors, in public settings, around other people," he urged.
Biden also doubled down on imposing a travel ban on six African nations over the so-called Omicron variant despite no confirmed cases on American soil.