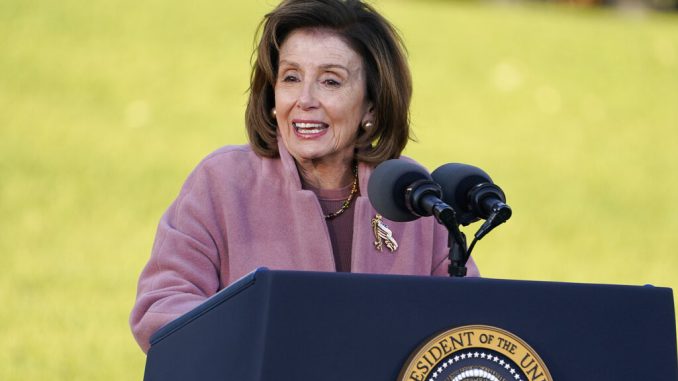 OAN Newsroom
UPDATED 8:54 AM PT – Thursday, November 18, 2021
Conservative group Heritage Action is taking shots at several House Democrats for their support for raising the state and local tax deduction cap.  On Tuesday, the group released ads targeting vulnerable lawmakers for supporting House Speaker Nancy Pelosi's (D-Calif.) plan to reverse a Trump-era limitation.
Heritage Action claimed Democrats are seeking to "give $200 billion in blue state bailouts to their rich friends at the expense of all other Americans." According to the group, they plan on spending over $1 million on television and digital ads in the five vulnerable Democrat districts.

Meanwhile, Republicans currently hold a substantial lead over Democrats in generic polling for the 2022 midterms. This comes amid rising inflation and supply chain issues as well as vaccines mandates that are forcing some out of work. Joe Biden himself appears to be polling very low.
A new survey found just around a third of Americans approve of Biden's job performance. In the Quinnipiac University poll of adults released Thursday, 36 percent of respondents had a favorable view of how Biden is handling the job while 53 percent disapproved.
Additionally, respondents did not approve of the Democrat's handling of the coronavirus pandemic, the economy and foreign policy among other issues. The survey also notably found a majority of respondents believe Biden does not have good leadership skills and is dishonest.