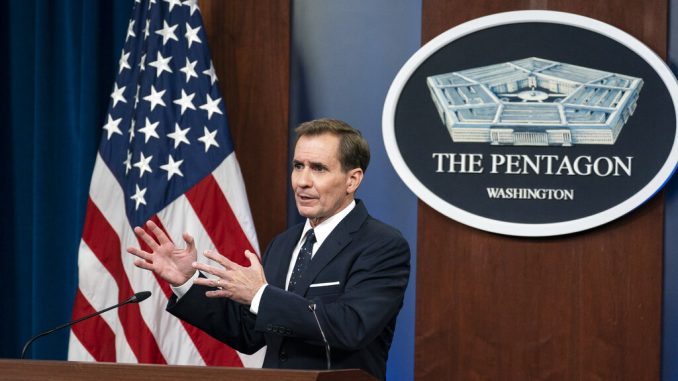 OAN Newsroom
UPDATED 8:31 AM PT – Tuesday, November 16, 2021
Dozens of U.S. service members are calling for their family members to be evacuated from Afghanistan. During a briefing Monday, Pentagon Press Secretary John Kirby said 60 services members have expressed concerns about family members stuck in Afghanistan in the last two weeks.
American HOSTAGES are still TRAPPED in Afghanistan. Remember when Biden said they'd "all be out" MONTHS ago? Another LIE from this White House!

— Ronny Jackson (@RonnyJacksonTX) November 13, 2021
Earlier this month, the Under-Secretary of Defense for Policy issued a memo urging military with family in Afghanistan to provide the Department of Defense with their information for facilitated departure. However, Secretary Kirby stated the qualifications of those who have applied have not been verified.
"Thus far of the one's that have been studied and reviewed, they are not eligible for parolee status," he told reporters during the press briefing.
However, the Pentagon press secretary gave no specifics as to why those family members were ineligible for parolee status. Meanwhile, the State Department said qualified Afghan evacuees must be a spouse or child under 21-years-old of a U.S. citizen.