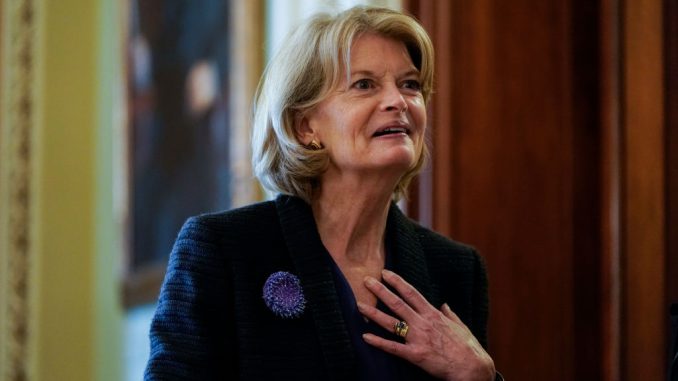 OAN Newsroom
UPDATED 10:33 AM PT – Friday, November 12, 2021
Alaska Sen. Lisa Murkowski (R) has officially announced her reelection campaign for the Senate. In a video announcement on Friday, the Republican said she fights for Alaskans by strengthening fisheries, investing in renewables and helping the tourism industry among other issues. Murkowski then touted her bipartisanship in the upper chamber.
"I'm proud to call this place home and am honored to be your voice in the United States Senate," said the senator. "My commitment to Alaska is the same one I made during my first campaign: I will work with anyone from either party to advance Alaska's priorities."
Murkowski has notably lost support among Trump supporters after voting "present" on Justice Brett Kavanaugh's nomination to the Supreme Court and voting to convict the 45th president in his second impeachment trial. Meanwhile, the Republican lawmaker will face Trump-backed Senate candidate Kelly Tshibaka in the primary.
Murkowski has held the Senate seat since 2002.