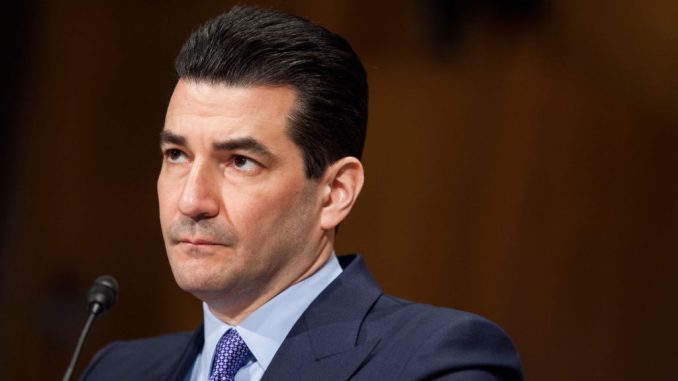 OAN Newsroom
UPDATED 9:32 AM PT – Monday, November 8, 2021
Former Food and Drug Administration (FDA) Commissioner Scott Gottlieb said he believes the U.S. is close to seeing the pandemic phase of COVID-19 come to an end as the U.S. reopens its borders. As the U.S. has begins lifting border restrictions for fully vaccinated international travelers, Gottlieb predicts it will not contribute to more coronavirus cases.
"I don't think the travel coming in from outside the U.S. feed additional infections, or a lot of additional infections. It's really going to change the equation. A lot of people coming into the U.S., first of all they have to show that they've been vaccinated. A lot of them will make sure they aren't carrying the infection with them, they're not going to want to get caught in a foreign country," said Gottlieb.
During a recent interview, Gottlieb said he doesn't think the new policy starting on Monday will result in an increase in cases and predicted the Delta virus will play its way out through the country.
"What you've seen nationally is a stall in the decline of cases. That's not because we're seeing a pick up of cases necessarily across the country. What's happening is the Delta infection is moving from less populated areas, where it had engulfed those areas with infection, to more populated areas," Gottlieb claimed.
Will a rise in travel feed into the Delta wave?

"I don't think the travel coming from outside the US will feed a lot of additional infections," @ScottGottliebMD tells @margbrennan, adding those entering the US will be "cautious" about doing so. pic.twitter.com/CmvSaWxxBW

— Face The Nation (@FaceTheNation) November 7, 2021
Airline companies braced for a surge in passengers on Monday as the U.S. opened its borders to Canada and Mexico. Additionally, with travelers patiently waiting to see their separated loved ones, Delta Airlines has seen a 450 percent increase in international bookings in just six weeks since the reverse order was first announced. The move adds new regulations for travelers arriving by air, land and ferry, with officials saying it's going to be a bit sloppy at first.
Circling back to the virus, however, Gottlieb said the U.S. is close to the end of the pandemic phase of COVID-19. He asserted the last spike in cases was caused by the Delta variant and believes COVID-19 in the U.S. would soon shift from a pandemic to an endemic.
"I think we're close to the end of this, this Delta wave was the last major wave of infection," he said. "We've always said that two events that would demarcate the end of this pandemic was being able to vaccinate our children, we're now able to do that down to age five and also having a widely available orally accessible drug which could treat coronavirus at home and prevent people from being hospitalized and dying, we now have both."
Last week, Pfizer said their experimental COVID-19 pill was 89 percent effective in reducing hospitalization and death rates in high-risk adults. Meanwhile, Gottlieb said developing remedies such as the COVID-19 pill and vaccine for children would aide in lowering case counts nationwide.