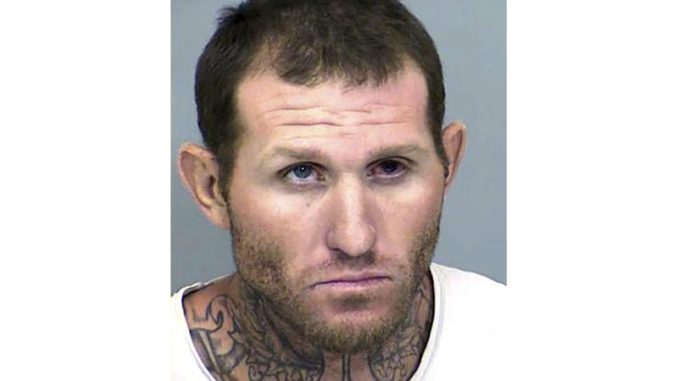 OAN Newsroom
UPDATED 12:49 PM PT – Monday, October 11, 2021
A sheriff's deputy in Arizona's Maricopa County died after being attacked by a suspect. Authorities confirmed the death of Deputy Juan Miguel Ruiz on Monday after he was assaulted over the weekend.
Ruiz had been processing the suspect, who was identified as 30-year-old Clinton Hurley, for felony warrants at a sheriff's facility when he was knocked unconscious. Hurley allegedly fled the scene in the deputy's SUV before abandoning the vehicle and stealing another car.
Please continue to keep Deputy Juan M. Ruiz's family and loved ones in your thoughts and prayers. At this time, Deputy Ruiz remains on life support and will be donating his organs. Thank you to everyone for the love and support during this very difficult time. pic.twitter.com/bOITPbQhwk

— Maricopa County Sheriff's Office (@mcsoaz) October 11, 2021
Hurley was later shot by a homeowner after he allegedly tried to break into the man's home. Authorities found Hurley with a gunshot wound hours later and transported him to a hospital where he remains in critical condition.
"Our deputy, Juan Johnny Ruiz, has been with the organization for three years," stated Maricopa County Sheriff Paul Penzone. "He's came to his injuries. He never regained consciousness."
The Maricopa County Sheriff's Department offered condolences and said Ruiz's family has made the selfless decision to donate his organs.