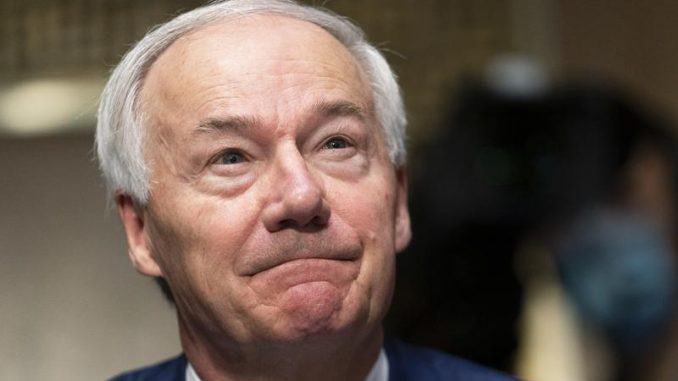 OAN Newsroom
UPDATED 12:22 PM PT – Monday, October 25, 2021
Arkansas Gov. Asa Hutchinson (R) asserts vaccine mandates nationwide are increasing hesitancy among unvaccinated Americans.
In an interview on Sunday, Hutchinson said resistance to the COVID-19 vaccine is very high in some areas of the state and stressed much of the hesitancy was due to the controversy over vaccine mandates. The governor also said that he didn't see the debate over the vaccines going away anytime soon.
He added Joe Biden's vaccination mandate for workers at businesses with 100 employees or more will just "intensify the controversy."
"The resistance is hard in some areas and part of it is because of the controversy because of the mandates," he said. "It deepens the resistance and so that's something that we have to overcome. But I don't see that controversy going away anytime soon. With OSHA issuing mandates for businesses to require vaccination of employees, that's going to intensify the controversy."
Hutchinson also suggested vaccine mandates don't work as well as does educating people to make their own decisions.
Gov. Asa Hutchinson (R-AR) says vaccination rates would go up if he instituted a vaccine mandate for state employees, but insists "people will make the right decision over time when they get the right information."

(47% of people in Arkansas are fully vaccinated against COVID.) pic.twitter.com/YoL8V6Mvtv

— The Recount (@therecount) October 24, 2021