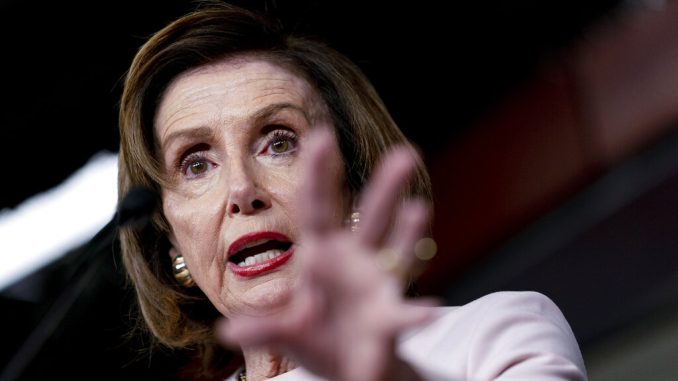 OAN Newsroom
UPDATED 7:38 AM PT – Friday, October 22, 2021
House Speaker Nancy Pelosi is confident her party is close to an agreement on the reconciliation package. The California representative declared an early victory during a Thursday presser.
Although she admitted the new bill would be smaller, Pelosi said it would still be "historic" and "transformational." In the midst of her jubilation, the Speaker couldn't resist making a sports analogy:
"So here we are down to the stretch. You know, I'm from Maryland. I'm horse racing, sports, sports, sports now, horse racing. And you get to the, we're almost to the stretch. We've rounded the turn and we're almost to the stretch, and we're making great progress to our goal of securing a framework agreement for Build Back Better."
Pelosi previously announced a reconciliation bill framework had been reached on September 23. The House vote on that bill did not take place as promised.
Meanwhile, Sen. Joe Manchin (D-W.Va.) said it's unlikely that Democrats would be able to reach an agreement on spending by the deadline this week. The West Virginia lawmaker told reporters Thursday, he does not believe Democrat negotiators would strike a deal on spending as proposed by Sen. Chuck Schumer (D-N.Y.) by Friday.
Manchin said he will not support any spending plan that goes above $1.5 trillion. The senator also stressed negotiators are "making good progress," but there's still a lot of work to be done.