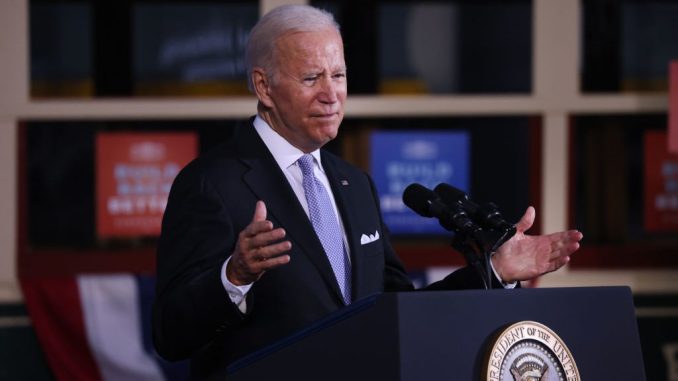 OAN Newsroom
UPDATED 4:45 PM PT – Wednesday, October 20, 2021
Republican lawmakers warn the Biden administration's proposals to change asylum rules would fuel more violations of the U.S.-Mexico border.
In a public comment on asylum rules on Wednesday, congressional Republicans said Joe Biden's push to expand asylum is unconstitutional and undermines immigration law. GOP lawmakers pointed out Biden's proposals violate the separation of powers by allowing the executive branch to make decisions instead of immigration courts.
"The proposed rule represents a blatant violation of the laws passed by Congress," 68 congressional Republicans wrote in a letter to Attorney General Merrick Garland and Secretary Alejandro Mayorkas. "It ignores the mandatory detention requirements of aliens claiming asylum through mass parole, violates the principles of separation of powers and inappropriately shifts the roles of asylum screeners and immigration courts."
Democrats are willing to give amnesty to illegal aliens with criminal charges. They have ZERO cares for the safety and security of our nation. pic.twitter.com/2Z9OWXZKD5

— Rep Andy Biggs (@RepAndyBiggsAZ) October 19, 2021
Biden's officials have proposed to allow illegal immigrants to claim asylum through mass parole. In addition, they plan to drop detention and screening requirements.
Republicans stressed asylum decisions must be made on a case-by-case basis.