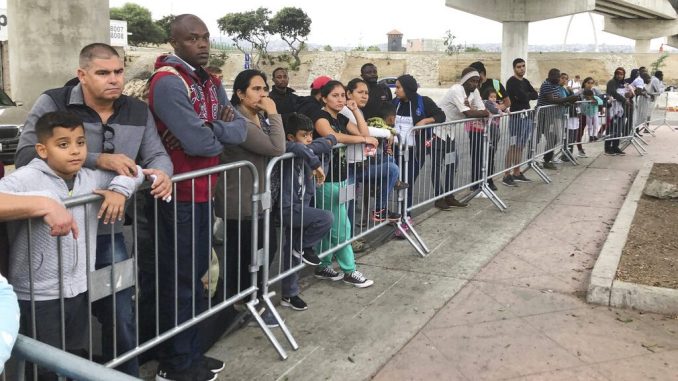 OAN Newsroom
UPDATED 7:12 AM PT – Tuesday, October 19, 2021
According to congressman Van Taylor (R-Texas), Joe Biden is undermining the work of Customs and Border Protection. In a series of recent interviews, the representative said Biden's policies have turned CBP agents from "border protection" into "border processing."
Taylor added, Biden is forcing border agents to admit illegal immigrants into the U.S. instead of preventing their illegal entry in the first place. The number of illegal immigrants that breached the U.S. border has exceeded 1.2 million this year so far.
I'm outraged & heartbroken by the scenes I witnessed along our southern border & inside our migrant processing facilities yesterday. The humanitarian & security crisis will only get worse until Biden admits he is wrong & reverses course back to the policies that were working. pic.twitter.com/T4wNhLiIou

— Rep Van Taylor (@RepVanTaylor) October 12, 2021
The Republican lawmaker stressed, Biden's immigration policies are a disaster in the making.
"Biden is releasing tens of thousands of illegal aliens who are COVID positive into our country, just incredible," he stated. "I mean completely irresponsible on Biden's part. And furthermore, the cartels control every square inch south of the border, and they are looking for where we are going and what we are doing and their using the human smuggling operation to smuggle drugs across."
Congressman Taylor pointed out that positivity rate for COVID-19 stands at 25 percent among illegal immigrants, which poses a risk to public health.