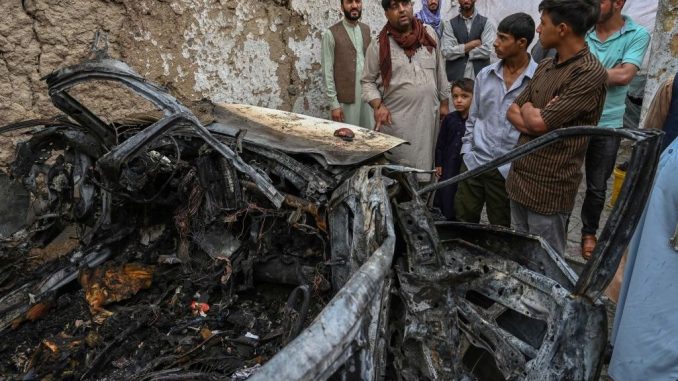 OAN Newsroom
UPDATED 1:06 PM PT – Saturday, October 16, 2021
The Department of Defense has begun offering payments to the family of civilians who were killed in a botched U.S. drone attack in Afghanistan.
Earlier this week, Pentagon officials committed to making amends with the Afghan family by offering payments and support, including the opportunity to relocate family members to the U.S. Officials said the strike targeted an Islamic State suicide bomber who posed an imminent threat to U.S. troops during the Afghanistan withdrawal, killing 10 civilians including seven children.
"We now assess that it is unlikely that the vehicle and those who died were associated with ISIS-K or were a direct threat to U.S. forces. I offer my profound condolences to the family and friends of those who were killed," said Gen. Frank McKenzie, commander of the U.S. Central Command.
The DOD's mistake has raised questions about future risks and whether the Pentagon is able to keep track of threats.