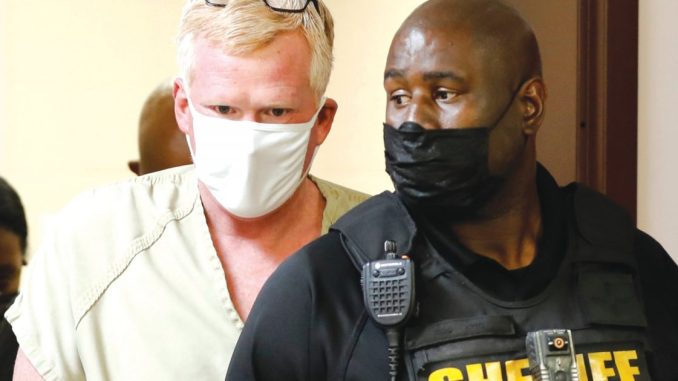 OAN Newsroom
UPDATED 7:44 PM PT – Thursday, October 14, 2021
Former prominent South Carolina lawyer Alex Murdaugh was recently arrested on two felony counts in Florida.
Authorities on Thursday said Murdaugh was charged in connection with misappropriating settlement funds in the 2018 death of his family's housekeeper, Gloria Satterfield. Documents surrounding the incident outlined the cause of death was due to injuries consistent with a "trip and fall accident."
The heirs of Satterfield have since raised questions. They claim they have not seen any of the proceeds from the $4.3 million settlement orchestrated without their knowledge by Murdaugh.
The former attorney was arrested at a drug rehabilitation facility where he had allegedly been recovering from a gunshot wound to the head. Authorities said Murdaugh later admitted the shooting was a murder-for-hire case between himself and a former client as part of a fraud scheme so that his son could collect an insurance payout.
Murdaugh is currently being held in a Florida correctional facility and is set to undergo a hearing on extradition to South Carolina.