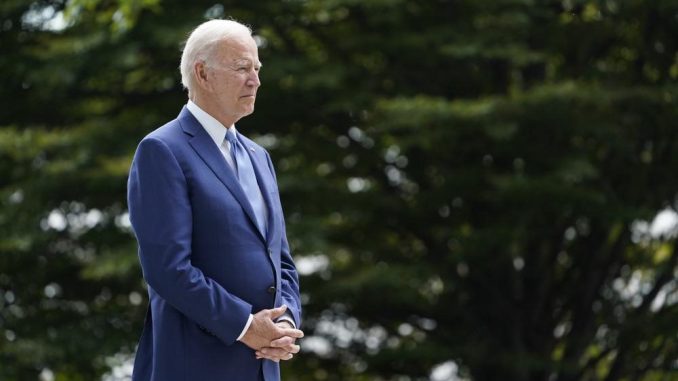 OAN Newsroom
UPDATED 1:20 PM PT – Friday, October 8, 2021
Joe Biden addressed the disastrous unemployment numbers for September. Speaking from the White House on Friday, Biden tried to put an optimistic spin on economic recovery from the pandemic while he's been in office.
The Democrat pointed to the drop in unemployment in the past three months by saying it has dropped faster than ever. His comments come as the latest jobs report for September showed the market added only 194,000 new jobs, which fell well below economists' expectations of 500,000.
Biden also took the opportunity to tout his failing trillions of dollars infrastructure plans by calling for an investment and not just traditional infrastructure but so-called human infrastructure.
"But it isn't enough just to invest in our physical infrastructure. We're gonna lead the world like we used to," he said. "If we're gonna do that we also have to invest in our people. That's what my second bill does, the Build Back Better plan."
Our inflation levels are the highest in decades under Joe Biden, meanings higher prices for everyday goods.

Biden's trillions in reckless spending will only make it worse. Americans can't afford Biden and the Democrats' radical agenda.

— GOP (@GOP) October 2, 2021
Meanwhile, Biden's "Build Back Better" agenda is currently stalled in the Senate amid opposition from all Republicans and from moderate Democrat lawmakers.