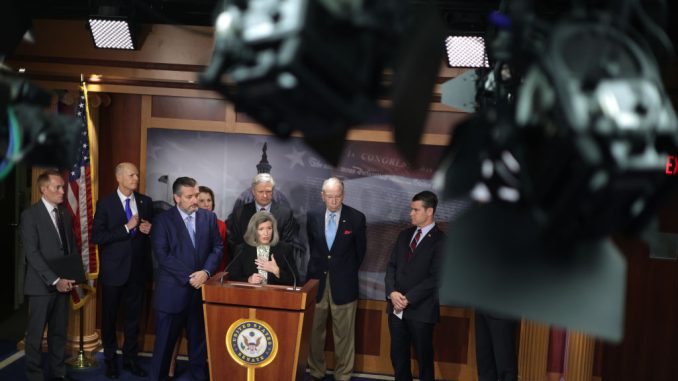 OAN Newsroom
UPDATED 3:09 PM PT – Wednesday, October 6, 2021
GOP senators held a press conference on Joe Biden's southern border crisis. Speaking from Washington, D.C. on Wednesday, the lawmakers said the southern border is completely lawless under the Biden administration.
Texas Sen. Ted Cruz (R) pointed to Biden's immediate policies upon entering office, including halting border wall construction, reinstating catch and release, and repealing President Trump's "Remain in Mexico" rule. Additionally, Iowa Sen. Chuck Grassley (R) noted illegal immigration isn't just a problem for border states, but also poses a national security, health and humanitarian crisis for all 50 states.
"When illegal drugs come into Iowa, across the border, it's because the president isn't enforcing laws. When 15 percent of the people come across the border that had the virus, it's spreading the virus around the other 50 states," said Grassley. "When we get terrorists arrested at the border, it's a national security issue."
Pres Biden needs to enforce our immigration laws It's long overdue The border crisis causes problems in all 50 states pic.twitter.com/HmaSq6DIEA

— ChuckGrassley (@ChuckGrassley) October 6, 2021
This comes as official Border Patrol numbers have shown between August of this year and 2020, apprehensions along the southern border rose by almost 500 percent.