Last June, during COVID, our family ignored California restrictions, got on a plane, and flew to Washington and Montana.
We stayed at the Izaak Walton Inn, located at 290 Izaak Walton Inn Road, in Essex, Montana. It lies halfway between the east and west entrances to Glacier National Park. We had a fantastic time, and no one got sick.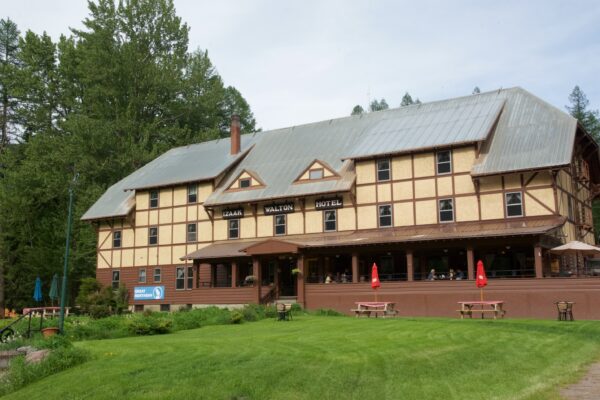 The inn is a train-buff's dream. It was originally built in 1939 to house railroad workers and future tourists to Glacier, but a planned southern entrance to the park never materialized.
Today, however, tourists who plan to visit Glacier do stay at the inn. And because it sits right near the railroad tracks, visitors can watch Amtrak's Empire Builder passenger train come through twice a day as it journeys between Seattle and Chicago. Freight trains occasionally rumble through as well.
There's nothing better than drinking a beer on the inn's back deck while watching a train go by. You can also enjoy a great view and watch the trains from the pedestrian bridge above the tracks.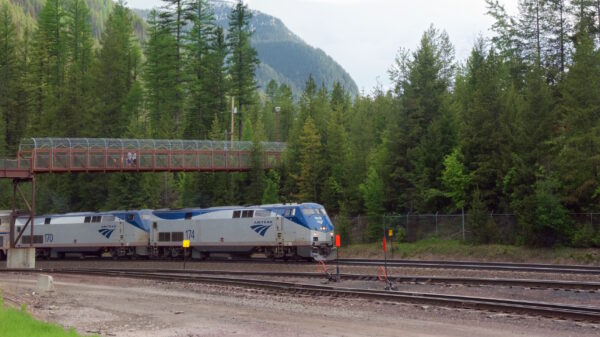 Visitors can stay in the main lodge or in retrofitted train cars located around the property. We stayed upstairs in the inn, in an Empire Builder Family Suite. It had a queen-sized bed and an alcove with comfortable beds for our teens.
We enjoyed the rustic and train-inspired furnishings. I also loved photographing the birds that frequented the tree outside our window.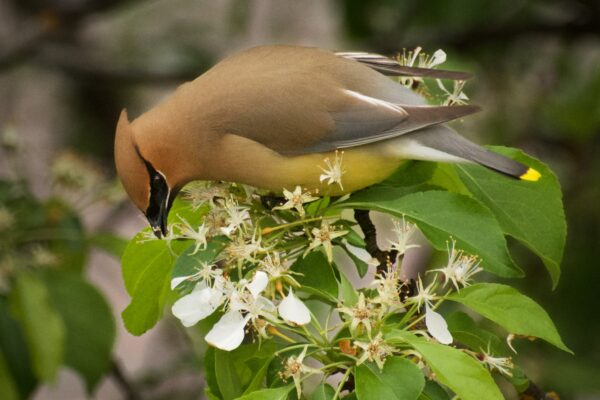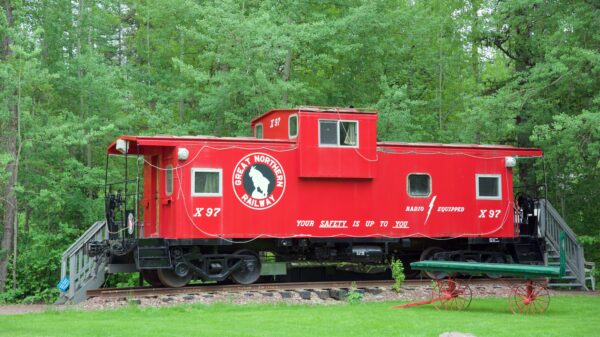 We ate nearly every meal in the inn's wonderful Dining Car Restaurant. The meals are locally sourced, varied, and always delicious.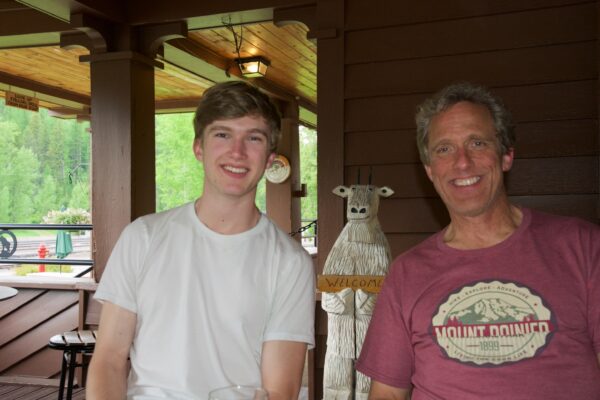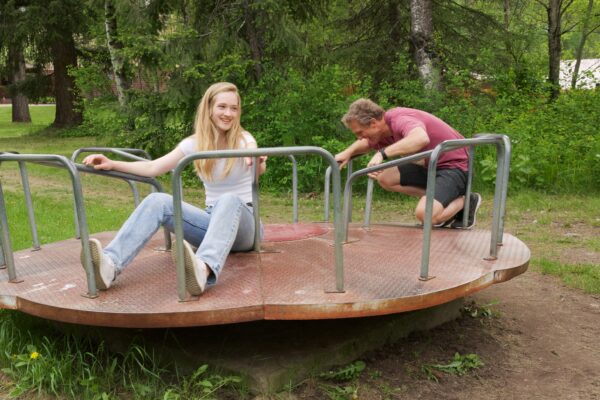 There are great hiking trails near the inn as well. One day, we hiked 2,000 feet straight up to an alpine lake called Marion Lake. They call it a "moderate" 7.5 mile round-trip hike, but the way up was a killer for me. I was so proud when I got to the top.
Best of all, there was a little bit of snow at the top covering the trail and we weren't sure which way to go till we saw moose tracks pointing the way. Have you ever seen moose tracks in the snow? I hadn't. I felt like we'd come upon a wonderful secret. I wish I'd taken a photo.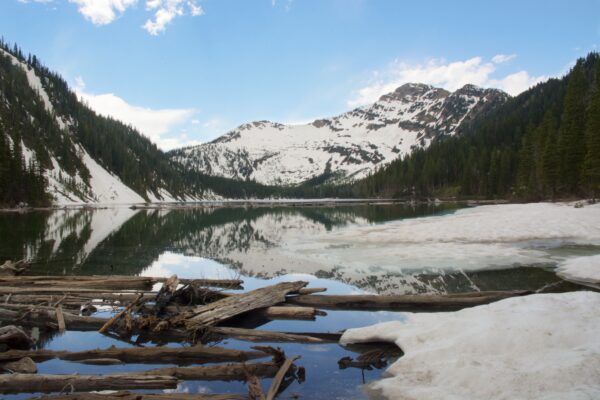 On the morning of our last day at the inn, my husband and I did an easy hike along the Essex Creek. It was just as beautiful in a different way.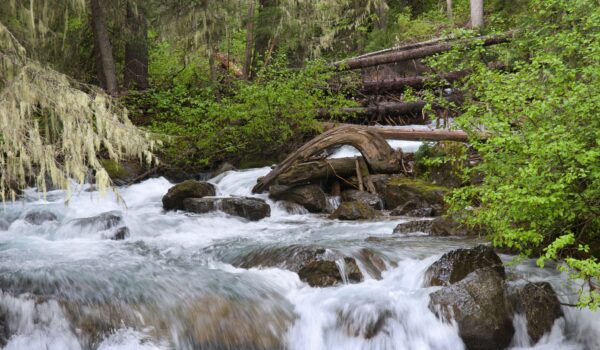 As much as we loved the Izaak Walton Inn, we were there to visit Glacier, so in we went, through the western entrance. The east entrance (controlled by the Blackfeet tribe) was closed due to COVID-19. It should be open now, but if you visit, you'll want to check the National Park Service website for any restrictions.
Our first day in Glacier, we decided to kayak on Lake McDonald. We split into separate kayaks with me in one, my son in another, and my husband and daughter sharing one. My son took off and went out as far as he could, planning to get back in time to avoid paying extra rental fees (he just made it).
My husband and daughter went out a fair way, and I—knowing my limits—stayed close to shore enjoying the experience of silently floating by a deer or looking up at the sky.
While we were out there, the weather gods honored us with sunshine, rain, and hail! We all paddled back in the rain, me way before the others, and I froze while waiting for my husband to come in with his wallet so I could run into the store and buy warm, dry clothing! But it was all a great experience.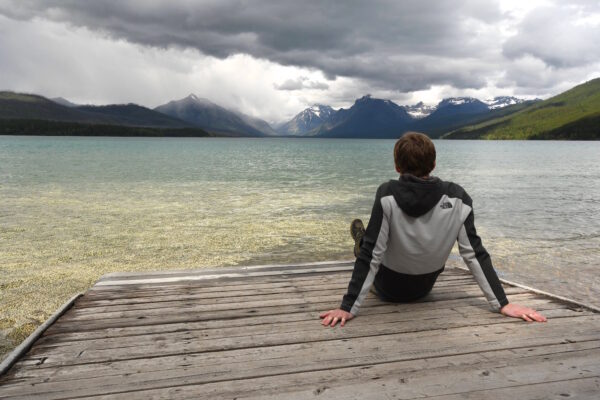 We also hiked to Lake Avalanche, a 6.7 out-and-back trail with a moderate rating. This time the rating was true. And the lake and mountains were absolutely gorgeous. Someone said it looked like "Tolkien Country," and except for all the people, it really did. Too bad it was so crowded. I recommend getting an early start to avoid the crowds.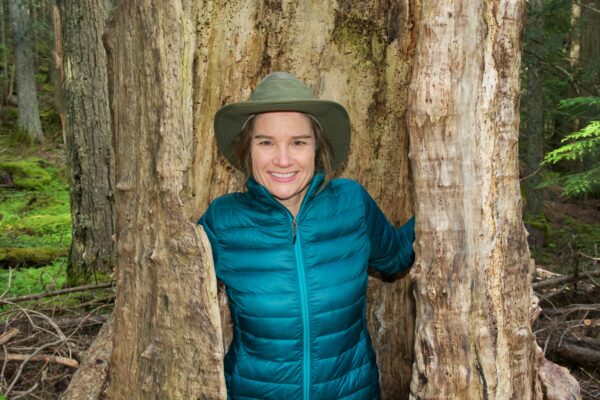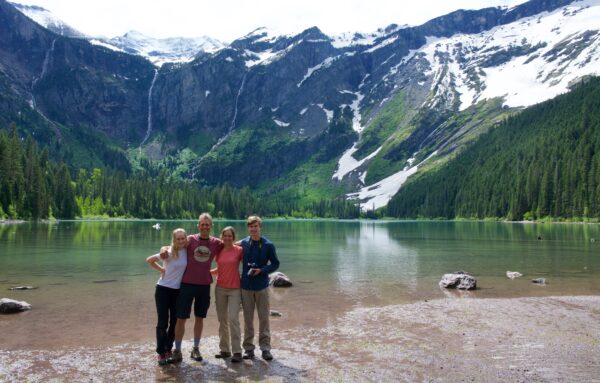 Speaking of crowds, July and August are the most popular months to go to Glacier, but we loved going in June. It wasn't crowded, especially with most people staying home due to COVID. The only drawback was that because of snow, the popular Going to the Sun Road was only partially open.
If you want to visit, I recommend making reservations now at the Isaak Walton Inn to reserve your spot. They may be already booked for summer; however, autumn and winter are also wonderful months to visit the inn. They have year-round outdoor activities. There aren't that many places close to the park, and this inn is the best!
Happy travels!