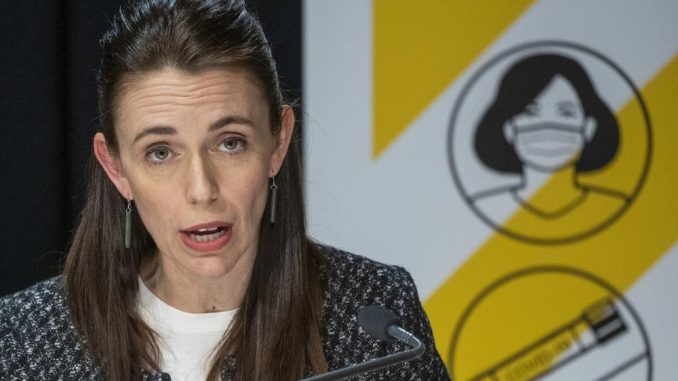 OAN Newsroom
UPDATED 5:13 PM PT – Monday, October 4, 2021
New Zealand's Prime Minister Jacinda Ardern admitted her policies to fight COVID-19 have failed after more than 18 months of draconian lockdowns. On Monday, Ardern called for mass vaccinations and ongoing testing to reveal more cases of COVID-19.
Ardern went on to say, "in fact, for this outbreak, it's clear that long periods of heavy restrictions has not got us to zero cases, but that is okay. "
There's been no contrition, no certainty, and no end game. Jacinda Ardern should admit she was wrong, give us a proper plan, and tell Aucklanders when the finish line is in sight.https://t.co/z8pvlAlZWa

— David Seymour (@dbseymour) October 4, 2021
New Zealand moved to ease its COVID-19 lockdown earlier on Monday to offset the downturn in economic activity. However, Ardern said retail stores and bars would remain closed for now.
"That's why we need to continue to contain and control the virus as much as possible while we make our transition from a place where we only use heavy restrictions to a place where we use vaccines and everyday public health measures," she expressed. "We need to keep using the tools we have. We need to vaccinate. We need to test. We need to find cases. "
New Zealand's exports of services have plunged 43 percent from December 2019 due to stringent lockdowns, which has been a severe blow to employment and economic growth.