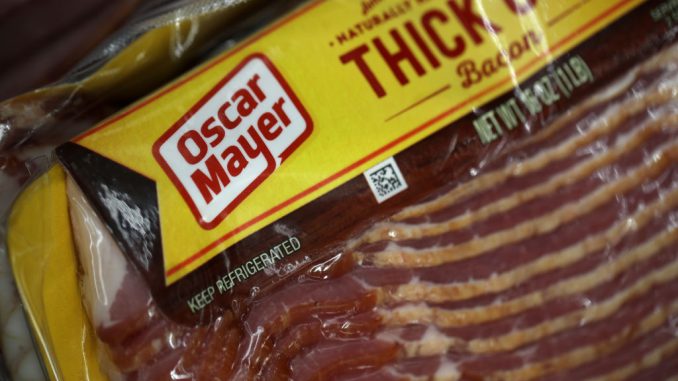 OAN Newsroom
UPDATED 8:11 PM PT – Thursday, September 30, 2021
The price of bacon is reportedly at the highest it's been in 40 years. According to the Bureau of Labor Statistics, the Consumer Price Index for the average cost of a slab of bacon rose 28 percent within the past year.
Analysts have blamed the increase on the short supply of pigs due to less demand for them during the pandemic in 2020. Amid the COVID-19 pandemic, consumers rushed to stores where they cleaned out meat counters. This led to the shutdown of the food service channel nearly overnight.
In addition, producers nervous of gaining speed in the industry with too much supply, began to purchase less livestock. New regulations to be implemented in California calling for more humane farms could also increase the cost of farming.
Analysts have said it could be months before prices on pork begin to simmer down. Meanwhile, Adam Speck, an economist with IHS Markit, said he expects pork production to close out the year 2 percent lower than in 2020.