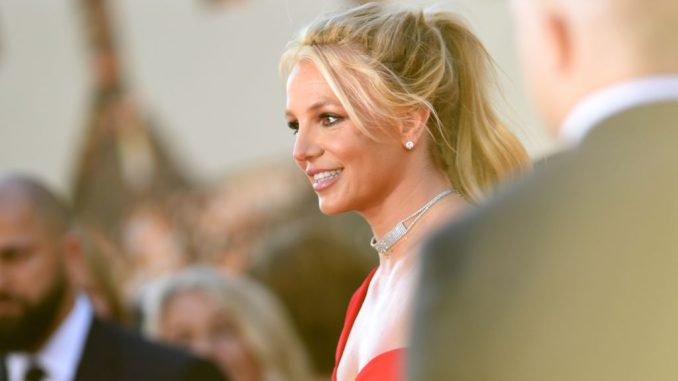 OAN Newsroom
UPDATED 12:30 PM PT – Thursday, September 30, 2021
Britney Spears' father, Jamie Spears has officially been suspended as her conservator after 13 years. In Los Angeles Wednesday, Judge Brenda Penny ruled the singer's father had been suspended as her conservator effective immediately, saying "suspension is in the best interests of Britney Spears."
The ruling means Spears will no longer manage his daughter's $60 million estate. Additionally, all her assets have been turned over to court-appointed temporary conservator John Zabel.
Hundreds of "Free Britney" protesters gathered outside the L.A. courthouse to show their support for the singer who has suffered under her father's control for more than 13 years. Although the artist didn't physically attend the hearing, she was represented by her attorney, Mathew Rosengart, who spoke on her behalf.
"I'm proud to say that we've gotten to know each other very well, and she's so pleased and she's so thankful to all of you [supporters] and I am as well," said Rosengart. "In terms of what happened today, I'm so pleased and so proud to say, Jamie Spears is no longer a conservator."
After being hired on July 14 of this year, two weeks later Rosengart filed a petition to remove Jamie Spears as his daughter's conservator, resulting in Wednesday's hearing. Not only was the attorney proud of his client, her supporters and his team, but he emphasized how this global case has created a voice for other individuals in similar conservatorships.
Earlier this month, the singer's father filed a surprise request for the conservatorship to end, but argued he should remain in his role of managing her assets until it's dismantled. The judge denied his request after Rosengart demanded he be suspended immediately, saying his presence is harmful to Britney's well-being and the attorney hopes to see his client's father face ramifications for his misconduct.
Another hearing is set to take place Nov. 12, where Judge Penny will rule on whether or not the conservatorship will be completely dissolved altogether. But in the meantime, the icon's fans and fellow celebrities have continued to encourage her fight for justice and expressed ongoing support for the singer and her freedom.