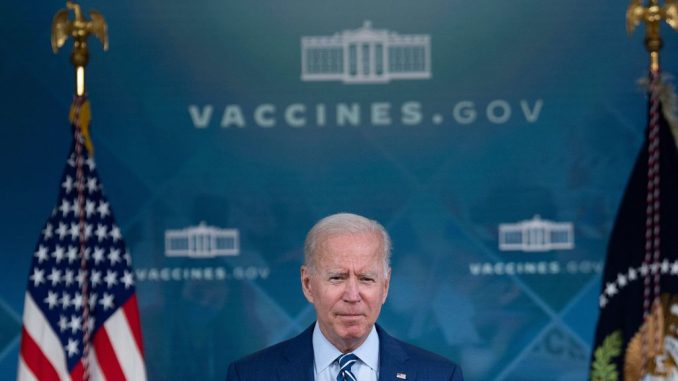 OAN Newsroom
UPDATED 6:04 PM PT – Wednesday, September 29, 2021
Joe Biden recently canceled his trip to Chicago to continue negotiating the partisan reconciliation package. In a statement on Tuesday, the White House announced that a trip to Chicago to promote vaccinations had been postponed indefinitely.
A White House official announced, "in meetings and calls over the weekend and through today, President Biden has been engaging with members of Congress on the path forward for the Build Back Better Act and the bipartisan infrastructure deal. He will now remain at the White House tomorrow to continue working on advancing these two pieces of legislation to create jobs, grow the economy, and make investments in families, rather than failed giveaways to the rich and big corporations," said the official.
Democrats are hoping to hash out the final details of their reconciliation package and bring moderate members of their caucus on board. On Wednesday, an official said that Biden feels great progress is being made with holdout Sens. Kyrsten Sinema (D-Ariz.) and Joe Manchin (D-W.Va.).
Tune in for a briefing with Press Secretary Jen Psaki. https://t.co/b8LPvgd1wT

— The White House (@WhiteHouse) September 29, 2021
In the meantime, negotiations are expected to get more intense, but the White House is hopeful for a breakthrough soon.