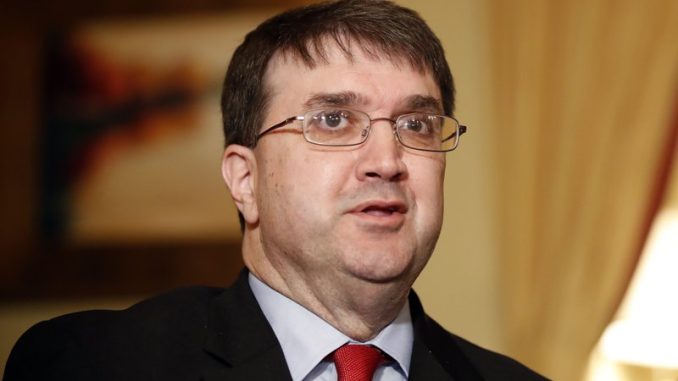 OAN Newsroom
UPDATED 10:40 AM PT – Wednesday, September 29, 2021
Former Department of Veteran Affairs Secretary Robert Wilkie said wokeness is ruining the military. In an interview Tuesday, he claimed the ideology is undermining meritocracy, morale and readiness across branches.
To Wilkie, the beauty of the armed forces is its unbiased, merit-based approach. However, he believes the woke agenda has eroded this standard and turned comrades against one another.
"Now we have general officers who are repeating openly political views on things like critical race theory, etc. and that is extremely dangerous to this country," he stated. "We need to return professionalism, we need to get the politics out of it…the coverage has been disgraceful."
Wilkie also criticized his successor, Denis McDonough, for his lack of military experience and his priorities. McDonough said his four goals are transgender rights, union authorities, diversity and telework policy. Wilkie pointed out that those goals appear to be missing one key word: veterans.