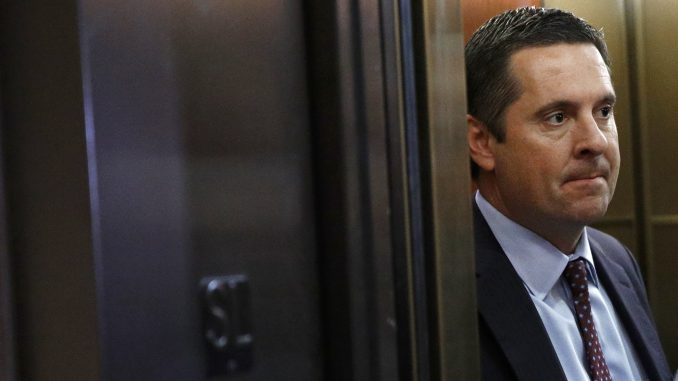 OAN Newsroom
UPDATED 10:05 AM PT – Monday, September 27, 2021
House Republicans are demanding to know who led the probe into the origins of COVID-19. During an interview on Sunday, Rep. Devin Nunes (R-Calif.) said it's hard to have confidence in the investigation when it's unclear who was involved.
In a letter this weekend, Nunes, along with nine other House Intelligence Committee Republicans, demanded to learn the identities of the scientists who led the "inconclusive" 90-day investigation. They wrote, "this is fundamental oversight of the IC's work…we need this information to determine whether there was any selection bias in choosing the outside scientists to consult."
The lawmakers explained that determining the identities of these scientists will help them to detect any possible bias due to conflicts of interest that could have affected their analyses. This comes as the the origins of this coronavirus outbreak remains unclear.
"Evidence shows that the IC's (Intelligence Community) failures continued in the pandemic's aftermath," said Nunes. "Specifically, Republican members are aware of allegations that the IC suppressed dissenting views related to the origins of the pandemic and that the community relied upon 'outside' experts with concerning yet undisclosed entanglements."
The World Health Organization has assembled a new team of 20 scientists to revive the stalled investigation into the origins of Covid-19, but because that includes whether it leaked from the Wuhan lab, Beijing's resistance is expected. What is it hiding? https://t.co/H69PCwJ9pZ pic.twitter.com/jGkaCicXA1

— Kenneth Roth (@KenRoth) September 27, 2021
The ranking member believes this lack of transparency is the Biden administration's latest fold to China. He suggested a new report should be written for the American people as "this is another attempt to obfuscate and protect" Beijing.