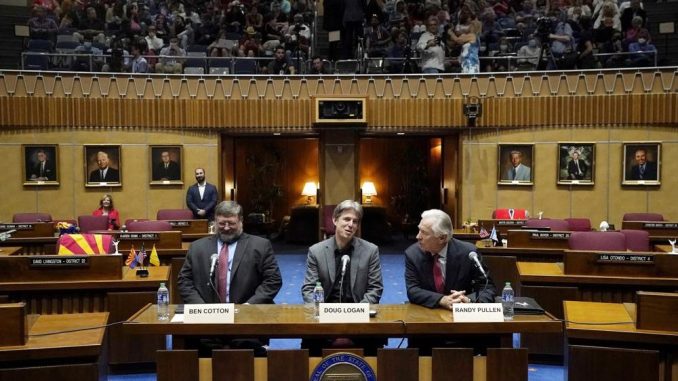 OAN Newsroom
UPDATED 6:54 PM PT – Friday, September 24, 2021
The Arizona legislature gathered to hear results of the Maricopa County election audit. Several speakers presented their findings on Friday as officials noted the reality of the hearing and highlighted it was about making sure every vote counted as well as the security of future elections.
Officials found several issues with more than 50,000 ballots, including duplicate ballots and signature issues. The legislature also shared disappointment in the county's lack of cooperation throughout the process.
"So not only did they not cooperate with us, they even went so far as to sue us, to sue the Senate, because they said we had no right in auditing. Well, they're wrong," asserted Arizona Senate President Karen Fann. "We do have that right. We have that right to speak up for our constituents and our people and our voters."
President @FannKfann's letter to the Attorney @GeneralBrnovich ⤵️ pic.twitter.com/WH1SBPdKyE

— AZSenateRepublicans (@AZSenateGOP) September 24, 2021
There is no clear indication the election results in Maricopa County will be overturned, but data as well as background information will be sent to the attorney general's office. Speakers thanked everyone involved in the audit and for taking part in a "historic analysis of voting systems."