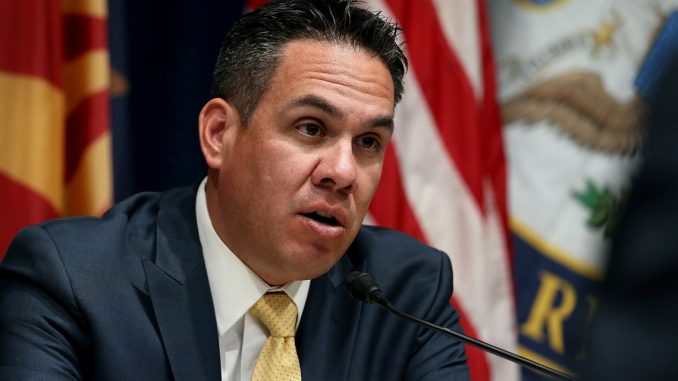 OAN Newsroom
UPDATED 8:43 AM PT – Tuesday, September 21, 2021
A Democrat congressman seemingly broke ranks by calling the southern border is a "humanitarian crisis." On Monday, Rep. Pete Aguilar (D-Calif.) said conditions at the southern border are unacceptable.
Aguilar, who serves as co-chair at the House Democrat Caucus, said the crisis at the southern border has a massive impact on nearly every country in the Americas. According to the California Democrat, migrants at the border need to "know the rules" and follow them.
"Many of the individuals are Haitian immigrants as well, so we need to make sure that we are dialoguing with all of these countries," he stated. "Making sure that individuals know the rules of the road and exercise those, and ensure that we have humanitarian abilities to help because clearly what is happening is not ideal."

Congressman Aguilar went on to say the U.S. needs to work with other countries to combat the recent flood of immigrants at the southern border. Meanwhile, another large group of illegal migrants are on their way to the U.S. border.
According to reports Monday, a group of 6,000 migrants from Haiti are making their way through Mexico in hopes of reaching the U.S. In recent days, thousands of Haitian migrants have crossed the C back and forth allegedly to avoid the Department of Homeland Security's attempts to deport them.
At least 12,000 Haitian migrants have traveled to Del Rio, where they are gathering in makeshift camps under the International Bridge. They are facing dehydration, hunger and disease. In this light, some migrants choose to stay in Mexico.
"The Americans are grabbing Haitians and deporting everyone to Haiti," stated migrant Jean Philipe Samus. "Haiti has no president, no jobs. There is nothing. In the earthquake a lot of people died. It's not right over there. I'm going back to Mexico."
Ranch in Kinney County, Texas last night. #NationalBorderCrisis pic.twitter.com/SsFUVt4uYK

— Chip Roy (@chiproytx) September 20, 2021
Despite booking deportation flights back to Haiti and other countries, officials have said migrants are arriving quicker than they can be deported.