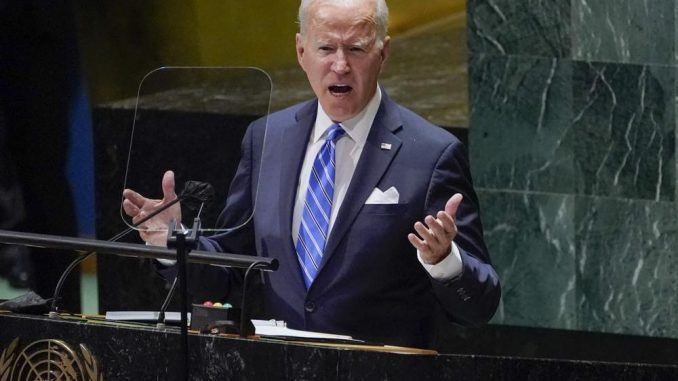 OAN Newsroom
UPDATED 1:58 PM PT – Tuesday, September 21, 2021
Joe Biden said the U.S. would not seek a new Cold War with China. In his address to the United Nations today, Biden said the U.S. was ready to work with any nation that steps up and pursues a peaceful resolution to shared challenges.
Biden also emphasized the need for global cooperation to defeat the coronavirus pandemic as well as prepare for future threats to public health. He said this was a decisive decade for our world and an "inflection point in history."
"Today, many of our greatest concerns cannot be solved or even addressed by the force of arms", President Biden told #UNGA76, reminding that "bombs and bullets cannot defend against #COVID19 or its future variants".https://t.co/Hfj9O7Zv2u

— UN News (@UN_News_Centre) September 21, 2021
Biden asserted the U.S. would continue being a leader on the world stage.
"The United State will compete and will compete vigorously, and lead with our values and strength," he asserted. "We'll stand up for our allies and our friends, and oppose attempts by stronger countries to dominate weaker ones, whether through changes to territory by force, economic coercion, technological exploitation or disinformation."
Biden went on to say the U.S. would continue to renew and defend democracy no matter how challenging it is.