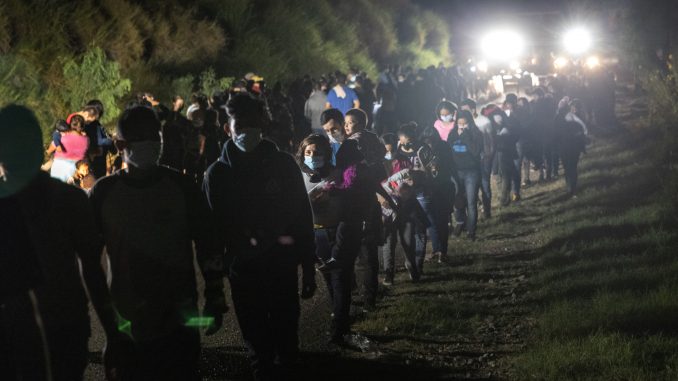 OAN Newsroom
UPDATED 6:37 PM PT – Wednesday, September 15, 2021
The number of illegal immigrants crossing into the U.S. has continued to rise. A Wednesday report, which cited an ADHS official, found more than 208,000 thousand illegals were detained at the Mexico border in August.
This has been the second consecutive month with the number of migrant apprehensions exceeding 200,000. It has also marked a 317 percent increase when compared to August 2020.
Many GOP lawmakers took to Twitter to slam Biden and his administration for the continued surge in migrant apprehensions.
"This administration is detached from reality," Sen. Ron Johnson (R-Wis.) asserted in a recent tweet. "From the crisis at the southern border to the debacle in Afghanistan, Biden is the root cause. His mounting policy failures are the result of his delusional beliefs.
🚨🚨 There were 208,887 migrant encounters at the southern border just last month alone.

That's up 317% over last August.

Remember when Dems claimed the surge would end in the summer?

What's worse: They're pushing mass amnesty—which will encourage even more illegal crossings.

— Steve Scalise (@SteveScalise) September 15, 2021
This comes as the Biden border crisis has continued to affect the work of immigration officials as well as safety and security in border regions. At least 49 percent of migrants detained last month were adults, while less than 10 percent were unaccompanied minors.