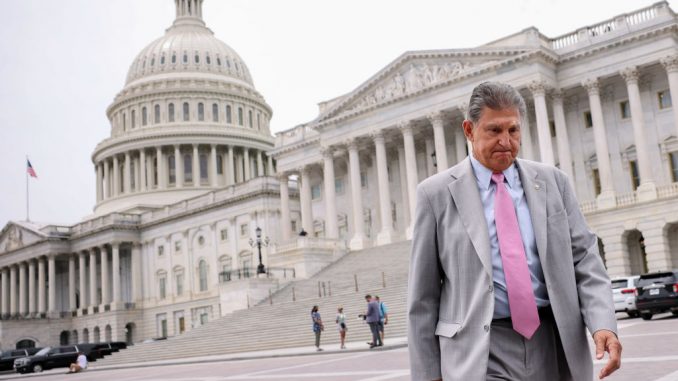 OAN Newsroom
UPDATED 12:33 PM PT – Sunday, September 12, 2021
West Virginia Sen. Joe Manchin (D) is telling fellow Democrats to slow down in their push for the $3.5 trillion partisan reconciliation package. In an interview on Sunday, the moderate Democrat said he would not vote for the package as it's currently written.
Manchin said he can't support spending the monumental amount of money, saying there is no urgency to do so other than arbitrary deadlines. He added the measure is being sold as infrastructure, but is actually a social reform that will cost even more than its current sticker price.
"We got $5.4 [trillion] out right now, ok? That's a $3.5 [trillion] they want to spend. It's going to be a lot more than $3.5 over 8 or 10 years because it'll continue," stated Manchin. "All those programs are never coming off. They haven't even been scored out that far, but with that being said, that's a social reform. I'm just saying we should be looking at everything and we're not."
Sen. Joe Manchin on CNN says he will not vote for the $3.5 infrastructure bill pic.twitter.com/Czhm7KpStX

— Aaron Rupar (@atrupar) September 12, 2021
The senator said if he were writing the bill, he'd change the tax code to pay for it. Manchin has been a vocal critic of the bill, recently stating it needs to be put on pause to focus on other priorities.