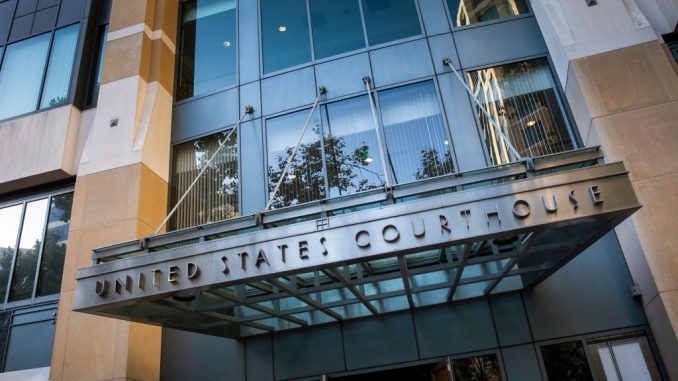 OAN Newsroom
UPDATED 7:10 PM PT – Saturday, September 11, 2021
A federal judge has ruled Apple must accept other forms of payment in its App Store in their ongoing lawsuit with Epic Games. On Friday, U.S. District Judge Yvonne Gonzalez Rogers said Apple has been breaking the law by forcing its users to pay for apps through the App Store alone, insisting Apple allow other payment options within 90 days.
"There's essentially a 30 percent tax to be in that App Store. Epic alleged that Apple was a monopoly and it was abusing its power through charging a 30 percent fee," said UC Berkley law professor Chris Hoofnagle.
However, the judge ruled Apple's business model as legal and said it doesn't threaten competition considering other gaming companies all charge similar fees on their game sales. Epic, the maker of the popular video game Fortnite, was not happy about the outcome.
A U.S. federal judge struck down some of Apple's App Store rules, forcing the company to allow developers to send their users to other payment systems in a partial win for 'Fortnite' creator Epic Games and other app makers https://t.co/N8jJslIhfr pic.twitter.com/cTfnbbHdmk

— Reuters (@Reuters) September 10, 2021
But, many are concerned this could open the gate to more problems, making the store less secure and easier for hackers.
"The privacy and security issues are going to be big because all of a sudden, you know, these app developers will be able to touch you. They'll be able to communicate with you directly and that is going to lead to other problems," claimed Hoofnagle.
Although Epic Games didn't receive the result they had hoped, the judge's rulings still targeted Apple's exclusive framework.
"The court concludes that there are some good business reasons for it in the privacy and security space that Apple can kind of guarantee or help provide security with its walled garden business model. So, this was an opportunity I think to take down those walled gardens," said Stanford University law professor Mark Lemly.
In the meantime, both Apple and Epic are expected to appeal the rulings.