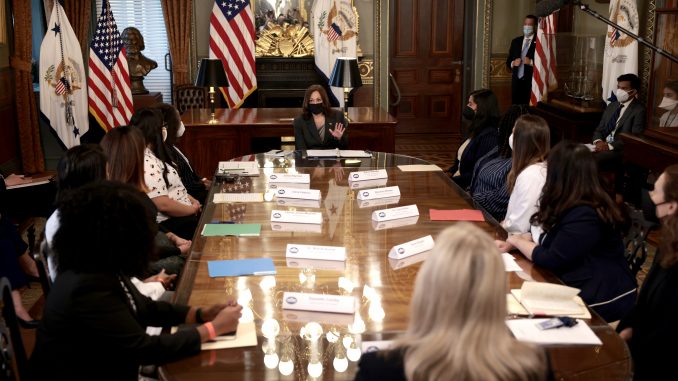 OAN Newsroom
UPDATED 11:45 AM PT – Saturday, September 11, 2021
Kamala Harris delivered remarks on personal rights on abortions during a women's reproductive rights roundtable, but failed to link the point to the issue of vaccinations. According to Harris, abortion was a right protected by the Constitution.
Harris went on to say, "you have been leading on an issue that represents the voices of so many who deserve to be heard, deserve to be seen, and whose rights must be protected, and in particular, their constitutional rights and the right to dignity in making their own choices about their personal healthcare. "
Despite her remarks, the grace has not been extended to the unvaccinated as Harris commended Joe Biden's vaccine mandate on Twitter.
.@JoeBiden is doing what is necessary to end the pandemic. pic.twitter.com/MFGCw5nHL8

— Kamala Harris (@KamalaHarris) September 10, 2021
"When people are able to design their lives in a way that they can determine their own futures, we are a stronger democracy and we are a stronger nation," she stated. "When people are able to make their own choices without government interference for themselves in terms of their well-being and the well-being of their family."
Thousands have come out in protest against vaccine mandates by insisting it should be their own personal choice since it involves their own body.