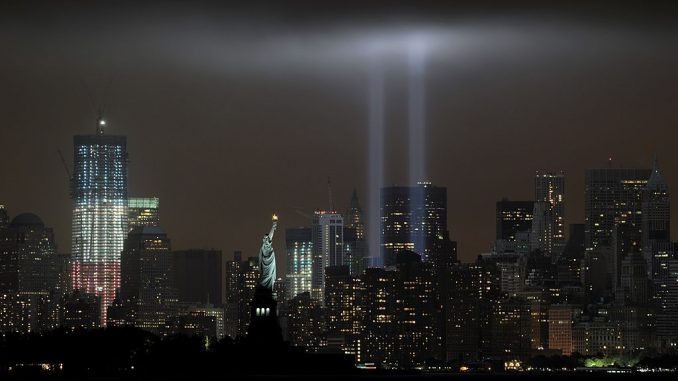 OAN Newsroom
UPDATED 8:10 PM PT – Friday, September 10, 2021
Memorials and commemoration ceremonies in Manhattan, D.C. and Shanksville will take place on Saturday as the nation reflects on 20 years since 9/11.
On September 11, 2001, 19 hijackers carried out coordinated mass murder-suicide attacks, which forever changed America. Nearly 3,000 people died and 6,000 more injured when al-Qaeda terrorists used 3 passenger jets to take down the Twin Towers in Manhattan and slam into the Pentagon. One more jet, likely bound for the White House or Capitol Hill, went down in rural Pennsylvania when passengers over-powered the hijackers and likely saved countless lives.
Today, stories of heroism and survival continue to emerge as the images of firefighters, police, EMT and other first-responders running toward danger and risking their lives to save others remain forever engraved in our memories. More than 10,000 of those brave first responders continue to suffer after the attack, with over 10,000 diagnosed with cancer and other illnesses attributed to the attack. Countless more survivors have struggled with mental health challenges as the trauma and grief remains with them to this day.
Each year the nation comes together to comfort family and friends of the victims and honor those who gave the ultimate sacrifice. On this day, we also honor our military fighting abroad for America's security and freedom here at home.
Tune in to OAN throughout the day for coverage of 9/11 ceremonies, special reports, exclusive interviews and a look back on the last two decades.