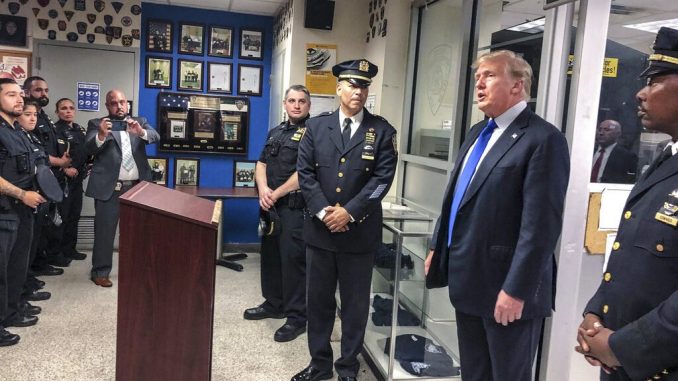 OAN Newsroom
UPDATED 2:42 PM PT – Saturday, September 11, 2021
President Trump made a surprise visit with New York City first responders to mark 20 years since the 9/11 attacks. The 45th president opted not to participate in the official ceremony on Saturday and instead met with police and firefighters.
He noted how the bravery of police, firefighters and first responders were on display that fateful day. This came as Trump released a statement slamming the incompetence that wounded the country in the following war and cost the lives of great warriors.
"It's a sad day, it's a very sad day for a lot of reasons and we just added to that reason last week," Trump said. "Because it should have never been allowed to happen. But an incredible job you do. You do, I grew up with you and you are New York's finest. You're incredible people."
🇺🇸🇺🇸🇺🇸pic.twitter.com/sI0TIuGPpT

— Liz Harrington (@realLizUSA) September 11, 2021
Trump wouldn't comment on whether or not he would run again, saying only that his supporters would be happy come 2024.