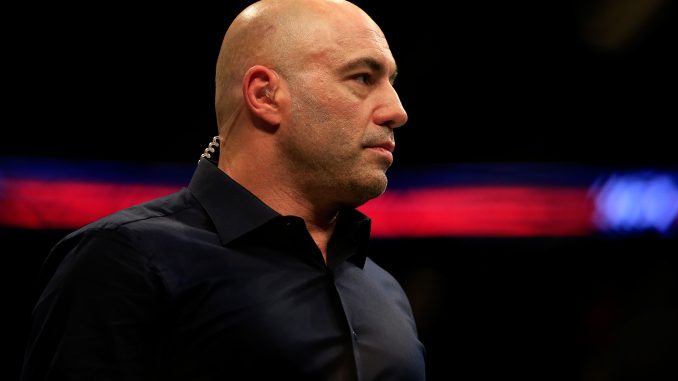 OAN Newsroom
UPDATED 8:00 PM PT – Tuesday, September 7, 2021
Popular podcast host Joe Rogan dispelled rumors that he took horse dewormer to treat COVID-19. During his podcast, which was shared on Tuesday, Rogan announced he was prescribed ivermectin as part of a cocktail to kick the virus.
Rogan claimed within a day after following his doctor-ordered drug regimen, he felt substantially better. However, he lamented CNN and other news outlets tried to dismiss his treatment.
"They keep saying I'm taking horse dewormer. I literally got it from a doctor. It's an American company. They won the Nobel prize in 2015 for use in human beings and CNN is saying I'm taking horse dewormer ," he stated. "…What they didn't highlight is that I got better."
I don't see why there's controversy over Joe Rogan taking ivermectin. I think there should be controversy over the fact that he took any medicine at all. Thought he was tougher than that.

Lol kidding Joe love you and glad you got better quick!!

— Dan Crenshaw (@DanCrenshawTX) September 4, 2021
Rogan went on to stress that he received the ivermectin from a doctor and CNN had accused him of spreading disinformation.