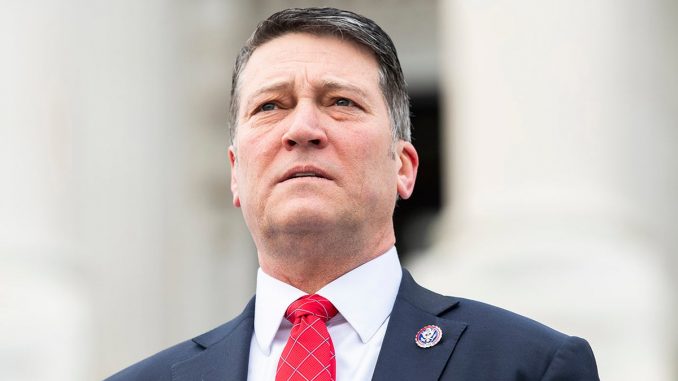 OAN Newsroom
UPDATED 6:55 AM PT – Tuesday, September 7, 2021
Moments after Texas Rep. Ronny Jackson (R) announced the safe return of four of his constituents from Afghanistan, the State Department appeared to take credit for the operation that brought them home. Republican lawmakers are outraged by that attempt.
Early Monday, Jackson tweeted about the life threatening ground evacuation. He went on to thank Cory Mills, a veteran of the Army's 82nd Airborne Division, and his team for launching the operation that brought the four home.
After 2 weeks & multiple life threatening attempts, I am overjoyed to share that 4 U.S. citizens from #TX13 were part of the first successful ground evacuation since the U.S. left Kabul. Thank you to Cory Mills & the other patriots on his team for saving these BRAVE Americans! pic.twitter.com/1Tv9KRUgcE

— Ronny Jackson (@RepRonnyJackson) September 6, 2021
A little more than an hour later, however, Jackson followed up his announcement with a tweet laden with disgust. He shared a link to a CNN story that cited an unnamed State Department official who said that this was the first operation that "we've facilitated in this manner." Jackson pushed back while explaining that after weeks of inaction, it was his office that coordinated with Mills team to get them out of Afghanistan.
This article makes me want to PUKE! The State Dept didn't do a damn thing for these people for 12 days except almost get them killed repeatedly. I know, because my office and the team on the ground led by Cory Mills & @RepMullin facilitated their escape every step of the way. https://t.co/0X5eRVu14I

— Ronny Jackson (@RepRonnyJackson) September 6, 2021
Oklahoma Rep. Markwayne Mullin (R), who also was a part of the operation, echoed Jackson's outrage. He called the CNN article a "flat out lie" and reiterated the point that it was Mills' team that was on the ground working around the clock.
This is a flat out lie. The Biden Administration abandoned them. Let's be clear, it was our team of patriots who worked around the clock for two weeks to get them out, despite the many roadblocks from the State Department. https://t.co/75lA8jOLHO

— Markwayne Mullin (@RepMullin) September 6, 2021
The exact details of the operation have not been shared to allow for the overland route used by Mills' team to be used again in future missions. The State Department has yet to release a public statement on the controversy.