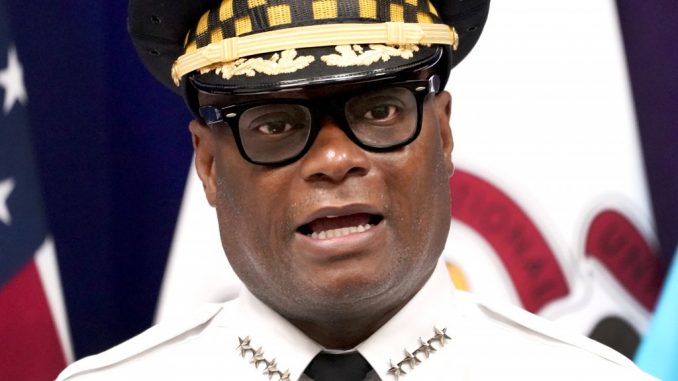 OAN Newsroom
UPDATED 7:52 AM PT – Tuesday, September 7, 2021
Chicago is grappling with the aftermath of a violent Labor Day weekend. On Monday, officials said at least eight children under the age of 17 were shot over the weekend, including a 4-year-old who died on Sunday.
Superintendent David Brown of the Chicago Police Department said the deaths of these innocent children should not be the byproduct of criminal behavior.
"They (the children) are innocent, they have a full life ahead of them," he stated. "And we just need families and others in the community to reject this 'I can't tell what I know' about the offender."
Superintendent Brown then called on parents to protect their children from gang violence.
"You know the life you lead, you know that you're being targeting or you've done something that's caused this retribution from some rival gang or some rival person," he stated. "Why are you continuing to be around young people, our children? That's on you."
Superintendent David O. Brown held a media availability. Click the link below for the full press conference.

🔗 https://t.co/AyRLXsQ9QH pic.twitter.com/wfBPqnx1uy

— Chicago Police (@Chicago_Police) September 6, 2021
The violence continued over the weekend and even reached the Chicago lakefront bike path on Monday. Individuals enjoying the holiday were left shaken after one man sitting on a bench was shot in the buttocks. A woman visiting from out of town weighed in, saying she watched as emergency responders helped the victim.
Chicago has some of the strictest gun laws in the country, which include gun owner licensing, waiting periods, an "assault weapons" ban and firearms identification requirement. However, it appears this wasn't enough to prevent the 57 shootings that occurred over the weekend, which have left many residents and tourists fearing for their lives.