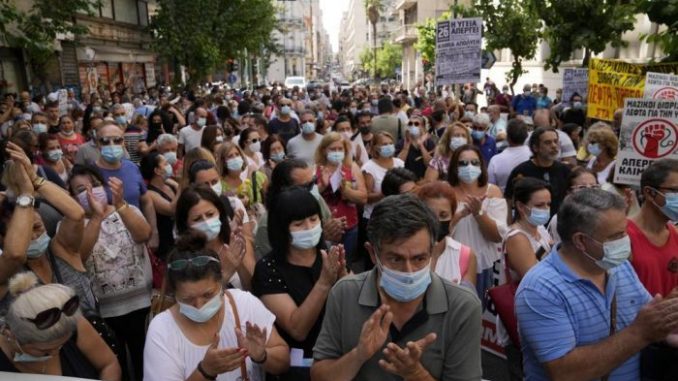 OAN Newsroom
UPDATED 5:20 PM PT – Sunday, August 29, 2021
More than 7,000 people have been protesting outside the Greek Parliament in Athens against mandatory coronavirus vaccines. Greek police used a water cannon and tear gas to disperse protestors on Sunday, who were said to have thrown flares amongst other objects.
About half of the country's population has reportedly been vaccinated. Cases have remained high however, with nearly 600,000 recorded since the start of the pandemic last year.
This comes after hundreds recently protested against a proposal making vaccinations mandatory for healthcare workers in September 1.
"All these people gathered here are united as one, against mandatory things. We do not want to be forced or people to be fired if they are not vaccinated, nothing more," asserted Faidon Vovolis, Free Again party leader. "Our country's freedom must remain. Nothing more. They need to stop calling us anti-vaccine or deniers."
Protesters said any attempts to impose vaccine mandates were illegal and violated human rights.